Choosing a major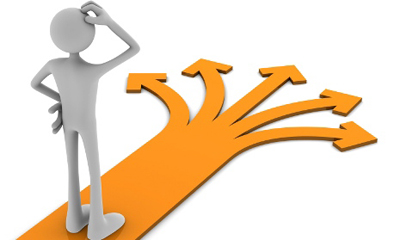 Choosing a major can be difficult, overwhelming and stressful. Students feel like they should know what to do with their lives right away, or declare a major before they enter college. Fun fact: they don't. Many students don't declare a major until they absolutely have to and that's okay. 
Being undecided gives a student opportunities to explore what they enjoy and being an underclassman gives you the chance to take classes that could potentially impact what you decide to major in.
If you are unsure what you want to do with your major, students can take random classes to find what might interest them. After finding a topic or field of study that does interest an undeclared student, students have many options after that to help decide if the program is what they want to do. 
Many departments, including counseling and career services, have brochures that students can look at. These brochures could include anything from course descriptions, information about their field of study, and also the requirements needed to finish off the degree. 
Though the brochures might be handy, students can find more information about their field of potential study on the specific programs website. The specific website for the field of study will be much state. The webpage will go into full detail on courses and their descriptions, four year plan options, and professors that teach in that specific area.
Meeting with professors and talking to them about the field of study can also be helpful with declaring a major. Having conversations about the specific classes they teach and how they are taught with the professor themselves can also give a student a clear idea of what can be expected with declaring their major. Professors can help guide students in the right path of what part of the field students want to concentrate in, and often give the best advice to those considering to major within their department. 
After these ways of declaring a major, it is finally time to make it official by declaring it within the university. To do this, students must go to Montgomery Hall. Montgomery Hall is located right next to the Chester Fritz Library and Merrifield Hall. Students will need their student ID or know their number in order to declare their major. After that, students will be able to declare what they want to major in. 
After deciding on the major you want to pursue, it will be declared on Campus Connection. Campus Connection will have more in-depth details on the progress of your major; and will assign you an adviser who will help you throughout your progression. It will show what classes you specifically need and can take, and will give the student an estimated guess on how much longer it will take to graduate. 
Campus Connection is a reliable way to keep personal track of where you are at, but after declaring your major, contact your given adviser. This adviser will be a mentor for you while you work through your classes. Advisers will be the individuals that can answer any questions that a student might have regarding their major or classes taken; and will often give advice that could help the student and their future. 
Declaring a major can be tricky and confusing, but every student will have to declare one before they graduate. Researching, meeting with professors and talking to an adviser are the best solutions in helping students successfully declare their major.