Advertise with us
Download the Dakota Student Fall 2020 Rate Card and Newsletter Schedule
Spring 2021 Newsletter Schedule
---
Make the Move to Online
Engaged visitors every month
Full-color ads
Your ad is hyperlinked directly to your website
Our visitors are student, staff, faculty, parents, and alumni
Your ad appears on every page
The proof is in the pudding! The following is a snapshot of our website analytics from the Fall 2020 Semester, August 23 – December 18, 2020.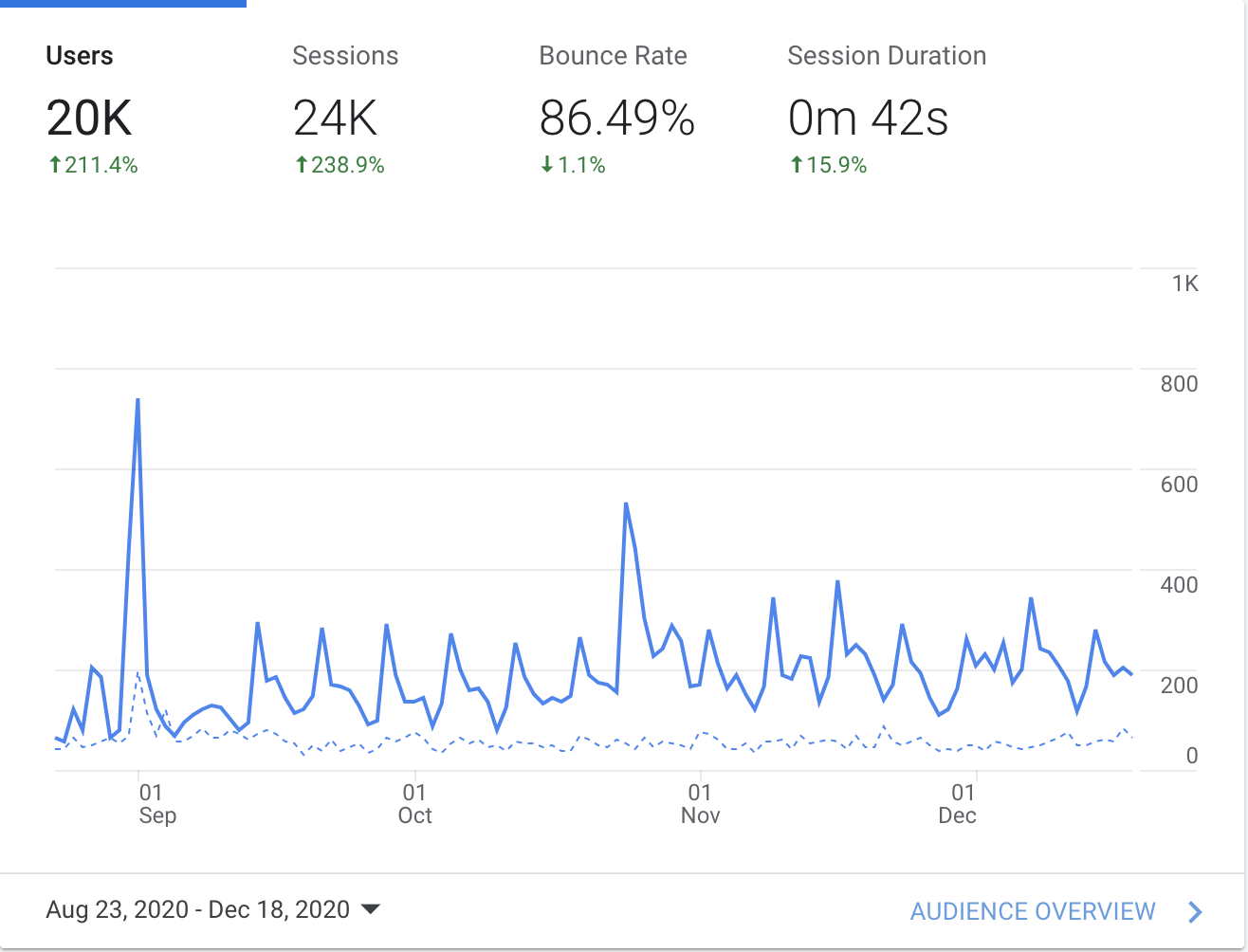 Advertising also available on the Dakota Student Podcast!
This student-run podcast is posted every Wednesday on this website.  Episodes from last year reached over 700 listens.  Advertising in the Dakota Student podcast is $175 for 4 episodes, which includes at least a 30-second mention about your product, company, or event.
Contact our office by phone or email to receive more information about advertising in our newsletters and online!
Contact:
(701) 777-2678 – Office