Student fee breakdown
You pay $612.24 in fees each semester – where does it go?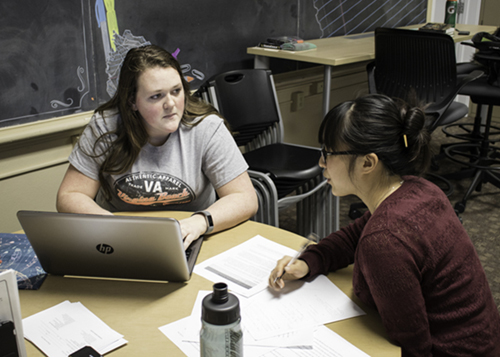 Is UND a research institution, hockey school or liberal arts university? 
That was the question posed randomly to more than 300 UND students.  For some, the answer is obvious. 
But for most UND students, the look of puzzlement on their face revealed their confusion. 
What was even more puzzling was their answer to the follow-up question: "Every semester you pay tuition and fees.  Where do you think your student fees go?" 
Total mind-boggler. 
It was made clear that most UND students have no idea where their student fees go. 
If a student wants to know where their money goes, they could ask someone like Cindy Fetsch, Budget Manager of UND. 
"Student fees support costs that are associated with services, activities, facilities and infrastructure that support students outside the classroom," Fetsch said. 
But let's get a bit more specific with the allocation of student fees. 
Let's say, combined, roughly 1 percent of all student fees goes to the Writing Center, Women's Center and Multicultural Student Services. 
If you do not know whether that is a sufficient amount, notice the new and limited hours of operation for the Writing Center and then try to locate the Women's Center and its staff. 
"Groups that do not continue to innovate or use fees more efficiently may see a reduction to their fees, while groups that perform well and show need for increased funding received more student fees," Cole Bachmeier, UND Student Body President said. 
Apparently, the Writing Center and Women's Center were not performing well. 
UND is an institution of higher learning where the best and brightest come to be educated and properly equipped with the tools for success in the real world.  
Therefore, it may seem questionable that UND's Student Success Center and Career Services are allocated about 6 percent of student fees. 
Maybe the Student Success Center and Career Services have not been innovative enough. 
For some students, the trials and tribulations of college life can be dazzling, daunting, exotic, erotic, calm or crazy.  But that is okay because the UND's Counseling Center (UCC) has been consistent with their annual allocation of around 11 percent of student fees. 
"I can say that our services continue to increase here at the UCC as it has been nationally as well," Dr. Ken Carlson, UND Counseling Center Director said. 
Many students are aware of the notorious "freshman 15" curse. It is the amount of pounds put on during a student's first year in college. 
Considering that something like 13 percent of student fees is given to the UND's nationally ranked Wellness Center, no UND student should ever be confronted with freshman, sophomore, junior, senior, or super senior 5, 10 or 15. 
All enrolled UND students are automatically eligible for what most students think is free gym membership. It is not free; student fees cover that gym membership. 
The Wellness Center is being quite literal when they post cautionary signs: "Use the gym at your own expense." 
After leaving a "free" aerobics class  at the Wellness Center, famished students may head over to UND's newest restaurant located in Memorial Union, Little Bangkok. 
In the Memorial Union, students are likely to encounter some perfect post-gym food: free pizza or Chic-fil-la brought to campus by Student Involvement and disseminated in the Loading Dock. 
While chillaxing, chit-chatting or reading the Dakota Student in the Memorial Union, students may catch themselves in the midst of a Student Body President or Vice-President debate session. 
Inclusively, that's Memorial Union, Student Involvement, Student Government and the Dakota Student that receive about 15 percent of student fees. 
And there is another 25 percent of student fees allocated to other student amenities. 
Added up so far, that equals about 70 percent of student fees. 
Students may be curious to know what is the money-maker, or rather money-taker of UND student fees. 
The $3.5-million-dollar answer to such inquiry is UND Athletics, which receives almost 30 percent of student fees. 
"The allocation to Athletics may seem like a large dollar amount, however it is a very small percent of Athletics overall budget. Students do not have to pay to go to athletic events or if they do the ticket price is reduced from face value," Fetsch said. 
If you are a UND student and you are unsatisfied with how and where your student fees are allocated, there is something that can be done about it. 
"It's important that students communicate with leadership about the services and resources they value and that have enhanced their experience as students and learners," Anna Kinney, Coordinator of the Writing Center, said. 
If you really want to have some say-so on the allocation of your student fees, organize your campaign posse and run for Student Body President 2019. 
Put your mouth where UND's money is.