Lyft vs. Uber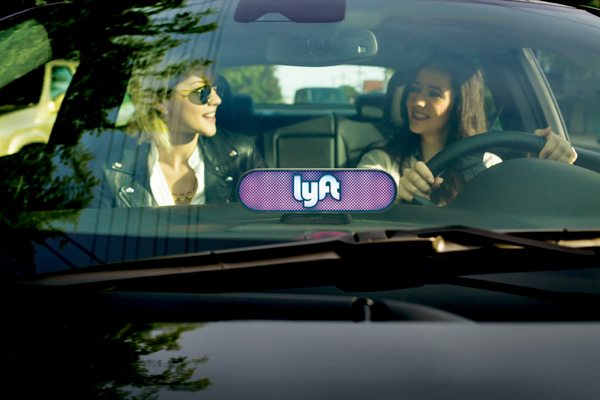 Despite Uber's overall popularity in the ride-sharing industry, students tend to give higher praise to their Grand Forks competitor, Lyft.
In a Dakota Student article last Wednesday, much of the article focused on Uber's relationship with UND. After reaching out on Facebook as to which platform was better, respondents shifted the spotlight to Lyft. All of those who answered said Lyft was their favorite option.
Natalie Sims, a UND student, has used both Uber and Lyft and said she preferred Lyft from the start because there were more rides available. She did note that Lyft is better at communicating to customers through the app.
"One time, I used the Uber app to set up a pick up, but they said none were available," Sims said. "I didn't think I needed to cancel since there were none available and I never got a notification saying they were coming. But then, 20 minutes later, I got a call from my Uber driver saying they were there."
After some time of learning the two platforms, she concluded that Lyft is more suitable for an immediate need of a ride, while Uber is more appropriate for planning rides later on.
However, waiting to get a ride from Uber has proven to be a gamble for some students.
As mentioned in previous article, Uber's business model includes "price surging." This is when Uber's prices increase based on times of high demand for rides.
With this, many students said they prefer Lyft because of the difference in prices. Current UND student Shawn McHale said Lyft has better deals for students.
"For example, two weekends ago from Speedway to The Loft it was $17 for an Uber," McHale said. "I had an automatic student code applied and my Lyft was $6."
Besides price surging, another unpopular element of Uber was that of ride cancellations.
UND alumnus Mike Rauser said in a Facebook response that Uber is more reliable with lower prices.
"Uber drivers have a bad habit of cancelling often," Rauser said. "I've had at least three Uber drivers cancel on me five minutes after accepting. Never once been canceled on by a (Lyft) driver."
Rauser isn't alone is his problems with Uber drivers' cancellations. UND student Ashley Boomgaarden said she prefers Lyft because of Lyft's consistency.
"They're usual I use Lyft and I've never had problems with them canceling and they're usually pretty fast getting to you for pick up," Boomgaarden said. "The drivers are also super nice and I don't think I've ever paid more than $10 for a ride."
She also said she's never had any issues with a Lyft-equivalent of price surging.
The customer service advantages of Lyft was also a regular comment, thus living up to their slogan of "It matters how you get there."For Uber, fighting the quality of the ride Lyft offers is just one of the many issues they have in regards to public relations.
Uber has been plagued with issues dating back to 2014. The most recent bombshell came after it was widely that reported then-CEO Travis Kalanick stepped down last June after repeated claims of sexual harassment in the Uber work culture.
Other company issues include widespread driver misconduct, spying on both competitors as well as Uber drivers themselves, and a recent decision for Uber to compensate their own drivers for underpaying them.
Jacob Notermann is a staff writer for Dakota Student. He can be reached at [email protected]