Presidential victory for Hanson
Current student body vice pres. wins close race for top spot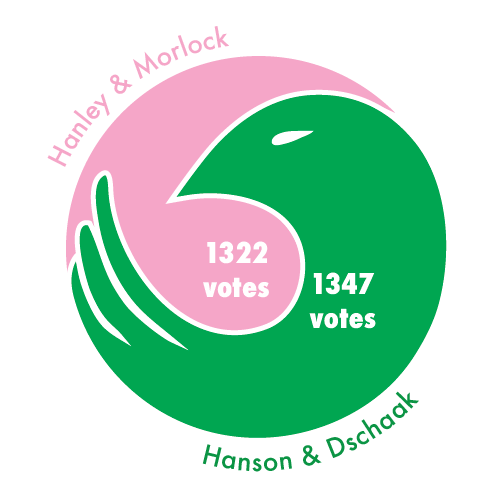 Current Student Body Vice President Erik Hanson will get a promotion this summer. 
When the polls closed on Wednesday night, Hanson defeated challenger Theresa Hanley for the student body presidency 1,347 – 1,322 with a slim 25 vote margin. 
The Grand Forks native is a senior investments major with a long history of political activism on campus. 
Some of his more notable work includes being the student chair for the tailgating committee, which reformatted the layout of the Alerus Center parking lot, as well as the student chair for the new mascot committee for UND Athletics. 
With the election remaining open until 10 p.m. due to the glitch and blackout earlier that day, Hanson received the call confirming his victory in the late hours surrounded by supporters. 
Hanson's vice president will be current chief of staff to President Bachmeier, Kaleb Dschaak. Dschaak is a junior marketing major, served in the Johnstone-Fulton hall government his freshman year, student senate his sophomore year and is currently the president of the North Dakota Student Association. 
After the expected endorsement from current President Bachmeier, the winning pair was still only able to muster a 25-student advantage over Hanley and Morlock. 
Hanley said she is proud of what her campaign has done since declaring to run the Monday after spring break. She noted that when they declared, there wasn't a lot of support for her ticket. 
"Abbie and I were able to make an uncontested race contested in three weeks, rather than three months, and I think that's pretty impressive," Hanley said. "We lost by less than 1 percent, so we're pretty proud of ourselves." 
Other notable results include the University Senate race, which featured zero candidates on the ballot. This means students were given 10 fill-in boxes in which they could write down whomever they wanted. According to Election Committee Chair and Noren Hall Director William Candia, many students let their imaginations fly in these boxes. 
"Overall, we had about 600 characters," Candia said. "Imagine if every single person voted a different name. That's how many characters we would have." 
If every one of the 2,728 voters did, there could've been 9,899,366,400 possible characters receiving votes. 
Candia said two of the top 10 recipients rejected their nominations for seats. Meaning, eleventh and twelfth place will also be given opportunities to accept a nomination. 
With the high number of write-ins due to the empty ballots, counting the votes is a lengthy process. 
It's not as simple as looking at documents and seeing how many votes went to whom. The elections committee is almost counting these votes by hand, simply because of the variation of names and spellings. 
For the Law School Student Senate seat, there were no candidates on the ballots. Thus, no winner has been declared until the committee can count those votes. 
They are still trying to contact students with winning nominations. Since they are write-ins, the only source of contacting some students is through UND emails, so students should quickly check their inboxes to see if their friends nominated them for elected posts. 
As of Sunday, results are being announced, but the final write-in count is still undeclared. Up-to-date results on all elected positions can be found on the student government webpage at und.edu. 
Jacob Notermann is a staff writer for Dakota Student. He can be reached at [email protected]