What just happened !?!
A graduating news writer looks back on the years major stories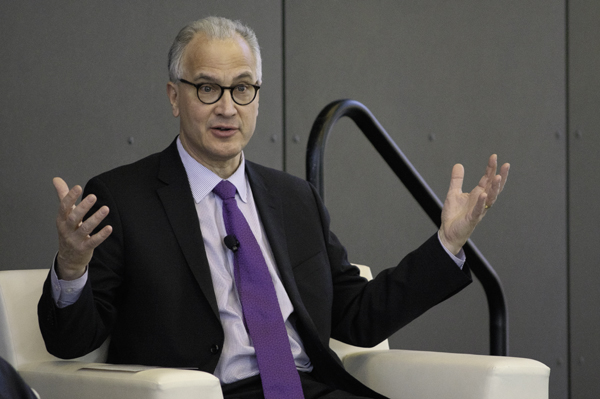 Last Sunday, a group of students from UND Students for Sustainability paired up with local fifth graders to pick up trash around the Coulee. 
The Coulee is regularly criticized for collecting high amounts of garbage. It's important to go to where everything is collecting, pick it up, and throw it out. Otherwise, it starts to pile up and the situation becomes impossible to clean. 
With that being said, let's look back at the major headlines from the past year, decide what is and isn't garbage, and work forward to make it all better. 
Chase Johnson 
On the night of March 1, then-UND Student Body Treasurer Chase Johnson was arrested on embezzlement charges. According to public records, he was charged on a Class B felony, which puts the amount taken from his fraternity between $10,000 and $50,000. Johnson, the former treasurer of Phi Lambda Theta, allegedly used money from the fraternity's funds to buy name-brand clothes and accessories. His next hearing is scheduled for early June. 
Kennedy Leaving? 
In early February, UND President Mark Kennedy announced he was applying to become the President for the University of Central Florida. For the next month, Kennedy spent a lot of time in Florida, working his way up to being named a finalist for the position. Despite receiving some praise from UCF Board Members, he would ultimately receive zero votes for the job. Since then, Kennedy has been repeatedly questioned about how low morale on campus might be associated with his quest for a new job. 
April Fools 
On Easter Sunday, April 1, the Dakota Student posted a story online saying that a U.S. District Court judge ruled that the Sioux logo could be re-trademarked by UND and thus available to be used by the school. This story was shared over 250 times on Facebook and read by thousands. When it was ultimately discovered that this was an April Fools' prank, other local news platforms ran stories and editorial responses covering the public's response to the prank. 
UND Hockey's Historic Season 
For the first time since 2002, the UND Men's Hockey team didn't earn an appearance in the NCAA Tournament, finishing the season 17-13-10 and placing fourth in the NCHC. 
Election Madness 
Erik Hanson, Student Body Vice President, was elected to become next year's student body president. Election Day started with a ballot glitch, followed by a shutdown of the election for about three hours. By the time ballots were back online, many students had already left campus for the day, leaving many campaigners wondering how things would play out. Ultimately, Hanson won with a slight 25-vote margin; a less-than 1 percent margin for victory. 
Instructor shortage 
As the UND aviation program prepares for the next academic year, they find themselves in a recruiting race with professional airline companies. Many students have found themselves on an accelerated track to professional work with fewer instructor hours being required by airline companies. Caused by a desperate need for pilots, this accelerated track had left UND with a worrisome deficit of student-instructors available to teach new students. 
DNC / RNC Convention 
During the week of Spring Break and in the following weeks, the Democratic and Republican state conventions held their rallies at the Alerus Center. These events featured both national and local big-party names, as well as nominated Sen. Heidi Heitkamp (D-ND) and challenger Rep. Kevin Cramer (R-ND) for one of the hottest Senate races in the country. 
Pearson Deal 
Back in November, it was discovered that UND was working with Pearson Education to create more online classes for the university. These classes would be created by UND faculty, but the classes would only last up to eight weeks. Faculty were concerned that the education will be lesser due to this accelerated semester. Just a few weeks ago, it was announced that UND and Pearson had signed the contract. 
Greek Village 
As part of UND's Master Plan released in January, the university announced it will be rezoning a section of the High Performance Center parking lot for residential development. UND won't be building houses themselves; rather, they will be selling and or renting plots of land to Greek communities for new houses to be built. There are a number of houses already pursuing plots. 
Jacob Notermann is a staff writer for Dakota Student. He can be reached at [email protected].