Student woes with Uber
Ride sharing services debuted in Grand Forks this spring— how well have they been serving students?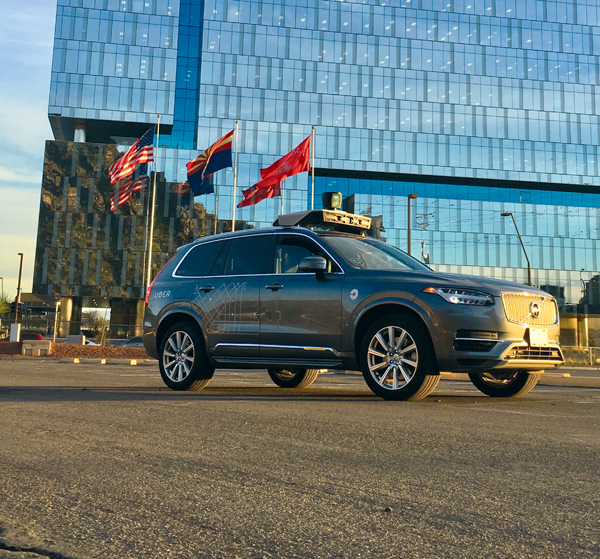 This past spring, both Lyft and Uber expanded their business into Grand Forks. Since then, there have been mixed reactions to how the companies conduct their operations. At the very beginning, there was a lot of buzz and media coverage around these two platforms coming to town.
In November of 2015, the University of North Dakota Student Senate and then-Student Body President Matt Kopp passed a bill that allocated "up to $3,000 from the Student Government General Account Fund to introduce a marketing campaign supporting Uber…"
With hockey season now underway, there are more opportunities for drivers to get customers. With that, students are getting their first impressions. While getting a ride to campus for only a few dollars has its advantages, it's not always that good of a deal.
One of Uber's more infamous business components is "price surging." This is when demand for rides at one time leads to the company hiking up prices by almost 250 percent. Many times, these surges come without warning and can leave students stranded if they're seeking a ride at times of high demand.
Dylan Moser is a student at UND. He said he has never used Uber before, but not for a lack of trying.
Moser was at his friend's house to watch the Floyd Mayweather Jr. vs Conor McGregor fight. At the end of the night, Moser found himself too intoxicated to drive himself home.
"I was planning on getting an Uber, because I was in no condition to drive or walk three and a half miles on University Avenue," Moser said.
After combing through Uber, he was able to find a $4 drive home. However, once the fight was over, Moser said the price surged to $48. This is an increase of 1200 percent.
"I wasn't about that, so I ended up walking three and a half miles home safely," Moser said.
Despite this, he said this business practice isn't harmful to the customer, because the customers know what the price of the ride is before they agree to ride.
"It really definitely decreased my opinion of them, but I'm still going to give them a chance," Moser said. "If I ever need their services, I'll call upon them unless they absurdly price me again, which I hope does not happen."
UND student Savannah Sibold is originally from Arizona, and has used Uber before. In fact, she said she "loves" it.
In her experience, she has fallen victim to price surging as well.
"Back home, when I would go to an Arizona State football game, I would need to go not even a mile down the road and it would be $27," Sibold said.
Now living in Grand Forks for school, she doesn't have a car to get around town in. This leaves her with fewer options for transportation and a more dependent relationship with what she calls a "reliable source."
"Every person I've had with Uber has been nice," Sibold said. "They engage in conversations with you and don't make it awkward and they just talk to and you feel like you know them."
A deeper examination of Uber's smaller competitor, Lyft, will be featured in the next issue of the Dakota Student.
Jacob Notermann is a staff writer for Dakota Student. He can be reached at [email protected]