Black History Month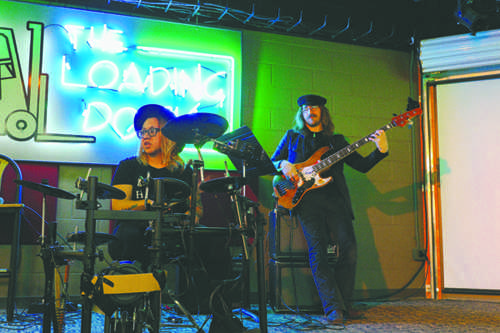 UND hosts numerous events throughout February observing African American history and culture
Throughout the month of February, UND students were given the chance to participate in several events celebrating Black History Month. The events were hosted by the Era Bell Thompson Multicultural Center in conjunction with the Black Student Association (BSA), Christus Rex and UND Dining Services.
While the university recognizes the celebration of Black History Month every year, Olivia Akinpelu, student assistant at the Multicultural Center and member of the BSA, says 2017 was special because instead of hosting a single event, they "took on the entire month."
Students were able to view four movies celebrating black history and culture, as well as attend a variety of cultural meals and discussions on topics ranging from African American spirituality to problems facing African Americans in education today.
When asked about the benefits of increasing the frequency of this year's Black History Month's events, as well as the range, Akinpelu said the organizers were "trying, in a sense, to show UND just more stuff about us and invite them to come and see our culture more."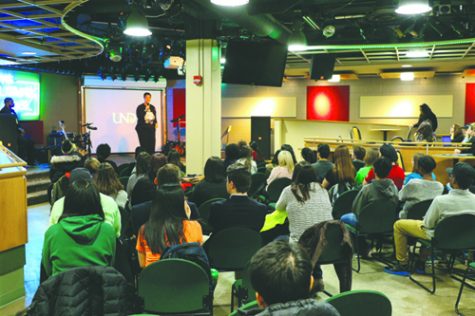 The BSA was specifically in charge of choosing the films for public viewing, which included "Selma," a historical drama about events of the Civil Rights Movement; "13," a documentary about the Thirteenth Amendment and African American incarceration; "Straight Outta Compton," telling the story of NWA and the rise of hip hop; and "Dear White People," a satirical film about the problems facing black students at colleges and universities.
Akinpelu felt the films were a success, and said they were chosen based on what the members of the BSA wanted other students to know about their experience.
"These movies were more popular for people of color," she said. "Most of us know the stories but many other people haven't seen them."
Akinpelu also said one of the highlights of the months' events were the discussions hosted after the screenings where students were invited to talk about the themes of the films.
"At the end of the say, we're all students, not just people of color, and we're here to learn and talk about others' opinions; that's what university's about," Akinpelu said.
Akinpelu describes the African American culture night, put on by the Multicultural Center, as "powerful," in that it achieved the organizers' goals in showcasing not only the facts and customs of African culture, but also the problems that the culture faces.
"We have a culture, but it's being stripped away because we have to tone it down for people who aren't people of color," Akinpelu said.
She cites examples such as African American dress being negatively stereotyped and impeding social progress, as well as typical African American slang being thought of as more improper than other forms of slang and dialect.
Next year, the Multicultural Center and the BSA hope to host more events in the month of February, concentrating on inviting more guest speakers and encouraging more productive discussion amongst those attending.
Akinpelu also said one of the main goals of the BSA is to try to keep the conversation and visibility of black UND students going "year round- not just during Black History Month."
Diane Newberry is a staff writer for The Dakota Student. She can be reached at [email protected]