Pearson still in play
Computer science chair Ronald Marsh explains his thoughts on the potential deal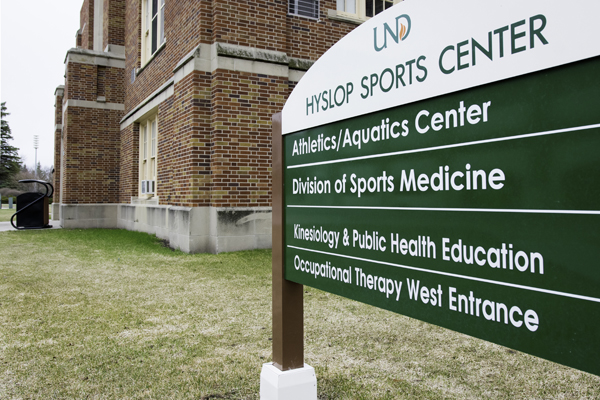 Last December, the Dakota Student reported that UND was in talks with academic resource giant Pearson in regards to revamping online education.
The deal, if agreed on, would involve Pearson taking part in online education marketing as well as creating infrastructure for the classes themselves. When we spoke to Jeffrey Holm, chair of the UND psychology department and the project manager for these discussions, he said that Pearson wouldn't be providing any of the curriculum themselves.
With these plans now surfacing and becoming more relevant, other university faculty are voicing their own support or concerns with a possible deal with Pearson.
Ronald Marsh, chair of the UND computer science program, said he has met with Pearson at least four times about how they could be useful to his program. While he respects Pearson's track record in the field and feels as though their services could be beneficial for the university, there have been concerns in regards to length of the online semesters.
According to Marsh, Pearson prefers to use 8-week semesters, rather than UND's traditional 16-week semesters.
"Our 16-week courses have a very good reputation amongst employers," Marsh said. "I am kind of concerned that if we did an 8-week, could we maintain that same level of rigor?"
According to Marsh, many of his online students are working professionals who may not be able to complete what the current curriculum calls for in this small amount of time. Summer semesters are 9 weeks; these semesters alone can have difficulty covering required course material.
Marsh said he recognizes Pearson's understanding of the target demographics, but an understanding of the computer science program is what's causing the back-and-forth on the duration issue. There would be issues if they went with the 8 week, because then classes, faculty and resources wouldn't be able to sync. Whereas if the Pearson classes went with a 16-week schedule, Marsh said he'd be able to schedule the same courses online and in-person with the same instructor.
As the chair of his department, Marsh is the main communication line between the content of the talks and the remaining faculty. When asked how that communication is being conveyed, he said he would be having a meeting with his colleagues in the coming days. Their concerns and or discussion points would become his going forward.
"I think if we can do it in a way that doesn't really disrupt current things in the department, I think most of the faculty are okay with going online especially if it can strengthen the graduate program," Marsh said.
Despite Marsh's original skepticism towards online learning, he believes a possible deal with Pearson could help increase enrollment and retention in graduate courses, thus bringing in more tuition dollars and resources to the program.
This deal with Pearson and the conceptual construction will both involve substantial funds on UND's end. Regarding the construction concepts, feedback can be sent to [email protected]
Jacob Notermann is a staff writer for Dakota Student. He can be reached at [email protected]