Investigation into possible Trump-Russia collusion not enough to warrant impeachment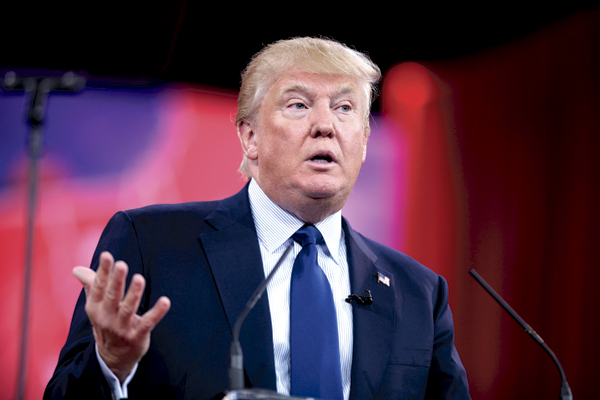 One year into the FBI's investigation into President Donald J. Trump's administration alleged collusion with Russia has brought to light a number of suspects, but very little concrete evidence which would warrant an impeachment.
I see only two strong instances where Trump's advisers have colluded with Russian officials. The first comes from The New York Times, who revealed a chain of emails involving Donald Trump Jr, Paul Manafort (Trump's campaign manager) and Jared Kushner (Trump's senior adviser) setting up a meeting with a Russian prosecutor "who offered to provide the Trump campaign with some official documents and information that would incriminate Hillary and her dealings with Russia and would be very useful." In a subsequent email it was made clear that the information would be "part of Russia and its government's support for Mr. Trump."
The second incident comes from the Wall Street Journal, which reported that Peter Smith (A GOP operative) contacted Russian hackers and suggested to people that he was working with Michael Flynn, Trump's national security adviser. In the same report, it was made apparent that Smith contacted Russian hackers in search of Hillary Clinton's 30,000 deleted emails during the final months of presidential campaigning.
All of the other leads surrounding Trump's ties to Russia are not concrete enough yet, but as the investigation continues, I'm sure more conclusive evidence will be presented, while some leads will pan out to rumors.
Carter Page, who had a failed investment firm in Russia before being recruited to Trump's team of foreign policy advisers, is reported to have been approached by Russian Intelligence officials. Jeff Sessions, Trump's attorney general, is reported to have sworn under oath that he didn't have contact with Russian officials. However, before James Comey, the old FBI director, was fired, The Journal revealed that Sessions had met with Ambassador Sergey Kislyak. Sessions was also adamant in his disapproval of the FBI's ongoing investigation of Trump.
So, do we have enough evidence to impeach our president? I don't think so. At least not yet.
Firstly, Trump hasn't been accused of any crimes. Some members of congress, Democrat and Republican, have made it clear they believe Trump is unfit for office. However, being "unfit for office" is a judgement call, not a standard for impeachment. That being said, it could be argued in court that Trump's firing of Comey is an obstruction of justice, which could definitely be grounds for impeachment. Ultimately, Congress will decide if what Trump did meets the constitutional requirements for impeachment. 218 votes are needed in the House of Representatives to move the decision up to the Senate, then 67 votes are needed to impeach.
Contrary to popular belief, an impeachment isn't defined as removing the guilty individual from office. Rather, it is a process in which Congress can level charges against an official of the government, similar to criminal charges in a court of law. Andrew Jackson, Bill Clinton and Richard Nixon are the only three presidents in American history to have gone through the impeachment process.
The GOP is facing a grim reality because Trump is not disciplined enough to keep his mouth shut regarding these investigations, and his advisers are not loyal enough to protect their leader's blunders. The Trump-Russia FBI investigation soap opera continues, and I have my popcorn ready.
Nick Sallen is the copy editor for The Dakota Student. He can be reached at [email protected]