The NFL has not gone soft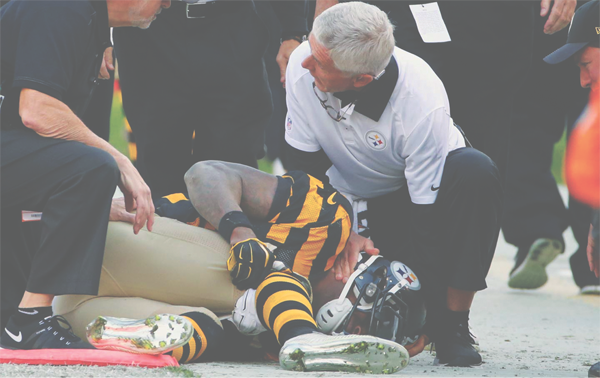 Player safety is a top priority for the NFL. In the early 1900's, football players looked more like rugby players wearing little to no chest protection and no helmet. The league has continuously taken steps to ensure safety to its participants, including making changes and enhancements to game safety rules. Nowadays players look more like modern day gladiators with high tech equipment which aims to keep them safe, and many more players are fined for illegal hits to the helmet or on defenseless players.
In 2009, several key rule changes were approved by NFL team owners which eliminated many unnecessary hits on defenseless players and linemen. These changes included making it illegal for a defensive player to hit a defenseless receiver in the head or neck area with a hit using the forearm or shoulder, in addition to the current prohibition against helmet-to-helmet hits. New protections were also afforded to defenders, making it illegal for an offensive player to deliver a blindside block by using the helmet, shoulder or forearm to deliver a blow to a defensive player's head or neck area. Additional safety-related rules in connection to kickoffs and kickoff returns were also approved.
Some believe the game has become too soft. These people question the NFL's recent attempts to make the league safer. They might argue that the rule changes to increase safety are wrecking the way the game is played. Fans who don't like the new safety rules might say, "Hey, football is a dangerous game. The players know that's going in. Let them play."
The problem with this logic is that the long-term damage from concussions is just now being studied. But I don't think new discoveries in the long-term damage will change the desire to play that football players have.
Football and hitting are inextricably linked, so it's hard to know how much protection is needed and what is going too far. Many of the highlight reel hits from the NFL have collisions which were legal a decade ago, but now many of those hits would come with fines and a possible suspension. However, I do think quarterbacks have been afforded too many protections.
Every era there are stricter rules in place to make the league safer. Deacon Jones, one of the best pass rushers in NFL history, was famous for his head slap to offensive lineman. The slap would definitely be flagged according to today's rules.
I think it is great that the NFL is making thigh and knee pads mandatory. Improved equipment technology is always good, such as the recent better-fitting helmets.
But the NFL is far from soft. Even with the new advancements in equipment technology and recent safety changes, injuries are still plaguing NFL players, fans of the players and fantasy owners.
I think the NFL has benefitted from limiting contact in the summer months where OTAs and training camp occur, leading up to the start of the season. Going forward, I think limiting contact during the regular season practices would decrease the injury rate and ultimately be beneficial for the long-term health of the players.
Nick Sallen is the copy editor for Dakota Student. He can be reached at [email protected]