Organic grocery store opens in Grand Forks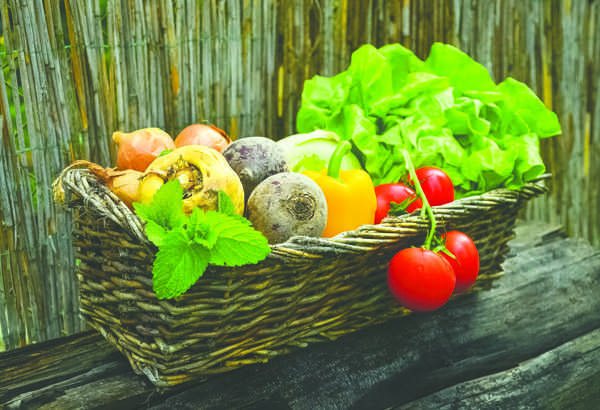 For many college students, eating healthy can be a struggle. In a mix between juggling classes, exams and additional extracurricular activities, focusing on a healthy lifestyle may be a priority that falls through the cracks.
In fact, a recent study from USA Today estimates that college students aren't even eating one serving of fruits or vegetables in a day.
Whether it is living off campus, a busy schedule, or having a limited selection of nutritious food at dining center, some college students find it easy to put their healthy eating habits on the back burner.
However, a brand new grocery store in Grand Forks is looking to change the stigma against healthy eating for both college students and members of the community.
Last Tuesday, health food store Natural Grocers opened up its doors for business.
Natural Grocers is an organic grocery store that focuses on providing natural and organic foods, beverages, vitamins, and supplements.
Natural Grocers boasts a selection of 100 percent organic produce, grass-fed and naturally raised meat as well as pasture-based dairy products. It doesn't sell food with artificial flavors, sweeteners and preservatives.
The store focuses on individual heath, wellness, nutrition and knowledge as every item for sale in the store is certified organic and natural.
The very first Natural Grocers opened up its doors for business 55 years ago in Lakewood, Colorado. Since then, the brand has expanded to other states including Texas, New Mexico, and now North Dakota.
As the brand new Grand Forks location opened for its first day of business, employees were greeted warmly by enthusiastic individuals eager to check out the selections and shop around.
UND senior, Cameron Campbell, was one of the first to check out the store on opening day. He expressed his enthusiasm about the store's opening.
"I was so excited to learn about Natural Grocers coming to town. I try to eat healthy and this new store is going to make it easier to shop for good, organic foods that I want to eat and can feel good about eating." Campbell said.
Store manager, Chantel Larabee, also shared her excitement about the opening of Natural Grocers and how she believes it will positively affect the community.
"People, I think, are becoming more aware of the impacts on their health when it comes to what they're putting in their bodies, be it supplements or food," Larabee said.
"We really try to focus on having healthy and natural foods for the community."
With the opening of Natural Grocers, it is hopeful that students as well as all members of the Grand Forks community will be able to overcome roadblocks to healthy eating and enjoy a fresh selection of organic food and wholesome choices.
Natural Grocers is located on 1901 32nd Ave. S and is open from 8AM to 9PM.
Amanda Hefner is a staff writer for The Dakota Student. She can be reached at [email protected]