Working at The Dakota Student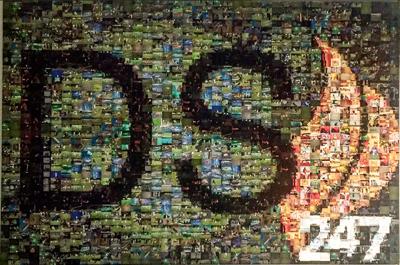 The Dakota Student offers paid internship credit to communications majors, and great experience to anyone who will be writing a lot. Photo by Sean Cleary/ The Dakota Student. 
With the school year coming to an end, many students are graduating and UND is preparing for the next class of freshmen to arrive at the university.
The purpose of this summer issue is to help give students a glimpse into campus life at UND; there are plenty of ways to get involved on campus and to meet new people.
While we have highlighted many services and organizations around campus, I also would like to highlight the benefits of coming to write for this paper, the Dakota Student. I may be a bit biased, but there are a lot of benefits to writing for the campus newspaper.
Regardless of what profession you intend to go in to, being able to communicate well is essential. While many people like to think they can do this proficiently, it is a skill that needs to be practiced and developed. The Dakota Student not only provides a way to improve your writing ability, but also serves as a way for students to increase their ability to interview and have meaningful and intelligent conversations with a variety of people.
Many journalists started their careers working for their student newspaper, but even if you don't plan on working in journalism, many majors find a home at the Dakota Student. This past year we've had a broad range of academic interests at the paper, from social work to aviation, petroleum engineering to philosophy.
Working at the Dakota Student also is a great way to build a resume and develop habits that are essential to any job, like meeting deadlines and working in a team environment.
It is also a great way to get to know people around campus. Not only will you develop  friendships with people on the paper's staff, but your work will provide a way for you to learn more about the university and share that experience with the student body. It is a phenomenal way to be knowledgeable about the important issues surrounding UND and assist in keeping the rest of the university community informed.
Employment at The Dakota Student is a flexible way to make a little spending money and earn internship credit during the school year. Having a source of income is important to a lot of students, and you get to choose how much time you spend working at the Dakota Student each week, which goes a long way to assisting in the balancing act that is college life.
So for those of you graduating from the University of North Dakota, I wish you the best of luck in your future endeavors. For those of you with a few more years to go, I encourage you to get involved on campus; it's truly a part of making your time in college the best it can be.
Sean Cleary is the former editor-in-chief of The Dakota Student. He can be reached at [email protected]