Upcoming Events in the Grand Forks Community
Here on campus, there have been many events that have been set up for students to take part in and enjoy. However, there are other events happening off campus in case any of the events put on by UND are not to your liking. 
From September 12th to the 25th we have Nelson's pumpkin patch with many different fun activities. Nelson's pumpkin patch is open 3-6PM on weekdays and 11AM-6PM on weekends. Here, not only can you buy fall produce and Halloween decorations, but there are also some events taking place you can be a part of. Some of these fun activities are: taking a hayride through the woods, walking through the Haunted Hollow Road, feed the goats and chickens, if you are brave enough enter the Gruesome Granary Haunted House, go through the two acre corn maze or if you're looking for a challenge, try the ten acre spider web corn maze. There also happen to be special events such as Junk in love September 19th from 9 AM to 6 PM, 6th Annual Pooches in the Patch September 26th from 11AM to 6PM, and Spookey's Scavenger Hunt 2020 on October 17th and 18th from 11AM to 6PM. If I am ever able to find time to visit, I would be eager to try the corn mazes! 
If you would like to relax and relieve stress from classes or whatever else has you troubled, try Gentle yoga on the green way with Jennifer. There are multiple dates in which this class is being offered of which are: Tuesday, September 15, Thursday, September 17, Saturday, September 19, Tuesday, September 22, Thursday, September 24, Saturday, September 26. This class takes place from 12:15 to 1:15 at the Greenway space behind Toasted Frog and participants should bring a mat, water, sunscreen, insect repellent and anything else you may need. These classes are also available at no charge and will be dependent on weather.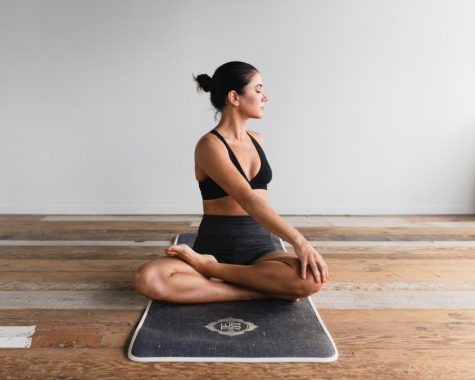 From September 19th through the 25th, there is Patch on the Point where, in addition to a pumpkin patch, there will be special activities every Saturday such as a Turtle Mountain Animal Rescue Adoption Day, Goat Yoga Day, Local Magician, Try Archery Day, and a local high school drumline performance. The regular pumpkin patch will be Thursdays and Fridays from 5:30 to 7:30 PM for $3 per person, Saturdays from 11AM to 7PM and Sundays from 11AM to 5PM with $5 per person. There is also $1 off of one entry fee if you bring your own wagon/cart. If I ever had to chance to partake in one of these activities, I would try the goat yoga because it sounds interesting. 
Along with these there are still many other events taking place soon. However, due to COVID-19, dates for these are subject to change. You can browse and find more information at https://www.visitgrandforks.com/events/.   
Sarah Larson is a Dakota Student Arts and Community Writer. She can be reached at [email protected].