The best time of the year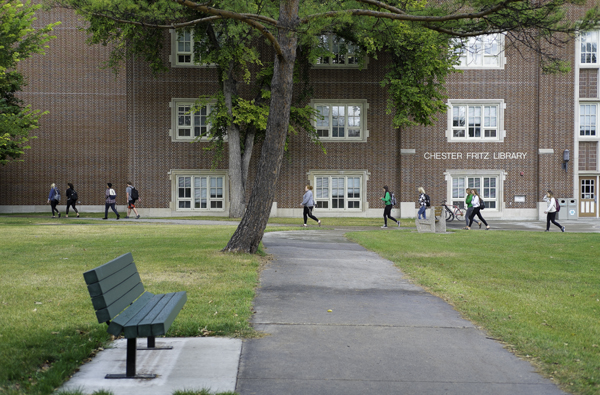 Most people think that Christmas is the most wonderful time of the year, probably because of the song "It's the Most Wonderful Time of the Year." But let's be real, right now is a pretty great time of the year, too. It's definitely a close second to Christmas time at the very least.
It has finally been warming up in the past few weeks. You can now go outside and enjoy the weather as opposed to running straight to your car or inside to get away from the piercingly cold wind. People are able to enjoy the beautiful outdoors now that the wind doesn't hurt their faces. There are many reasons I love the springtime, but here a just a few of the biggest reasons that it is a lovely time of year.  
First of all, I think the weather right now is the best temperature. It's not too hot to burn your skin off but not so cold as to prohibit you from relaxing in the sunshine. When it's around fifty or sixty degrees, that's prime because you can still play games and grill out outdoors but it's still too cold to go swimming. For that reason, you don't have to have that beach body ready quite yet. You can still pig out for a couple more weeks before it gets to be in the 80's.
Another reason that it's such a good time, especially for broke college students, is because it's cheaper than other times of the year. When it's sixty degrees out, you can finally turn off the heat that hikes up your electricity bill for five months out of the year. And at the same time, the scorching summer heat hasn't kicked in quite yet so you don't have to waste your money by using the air conditioner either. You have to love being able to save money on heating and AC, which I have learned is one of the biggest bills to break your bank.
The last and biggest thing I love about this season is that the end is near. We can finally see that summer light at the end of the tunnel. We only have two more weeks of school, three more days of real classes and then finals week. Which I agree is the worst two weeks of school, but after that we're home free for three whole months. We just have to make it through a few more days of suffering through studying for hours a day.
These are some of the main reasons I love spring and think it's one of the best times of the year. So don't stress too much. Freedom from endless tests and constant stress is coming. Go outside and study instead of staying trapped in the library all day. Enjoy the warm weather even if it isn't for fun quite yet.  But in two weeks after finals go out and appreciate the beautiful weather that the great state of North Dakota offers us.
Jill Morton is a columnist for Dakota Student. She can be reached at [email protected].