The Big Event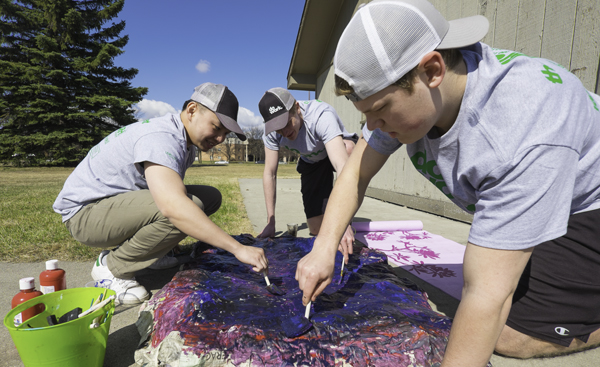 UND hosted the annual Big Event on Saturday, April 28th. Students attending UND came together for a community service event that served the Greater Grand Forks community. Some places volunteers served were churches, non-profits, homes of the elderly and many more.
"This is a great way for us students to give back to the community and help the citizens of Grand Forks," UND student Jordan Myren said. "College Life, the group that I was apart of, went to someone's house and cleaned up their yard by raking leaves and mowing the lawn for them."
The Big Event is organized by a committee that works hard at finding volunteer opportunities, sponsors and recruit volunteers for the event. Keep your eyes out next year for another fun service opportunity!
Devon Abler is a the A&C editor for Dakota Student. She can be reached at [email protected].