Aviation instructor shortage
Accelerated career paths leading to instructor decline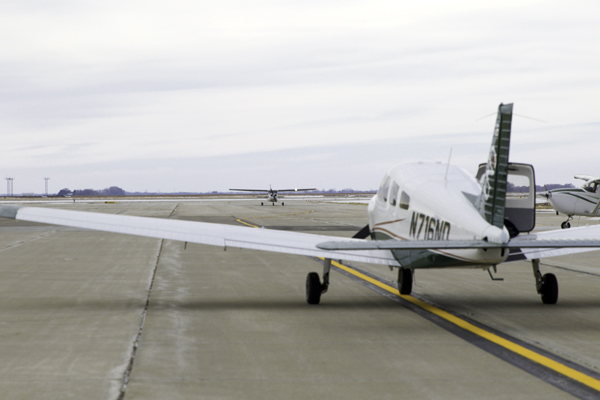 As the spring semester comes to a close, there's one thing looming around UND's Aviation program: an instructor shortage. Despite the rather large success of the university's aviation program and it's multitude of resources, the scramble for instructors is on.
As the widely known generation of baby-boomers are reaching retirement, it has left major airlines and the industry scrounging for pilots to fill positions. There has simply never been a better time to pursue a career in aviation, according to the Ask The Pilot blog.
With new enticing job opportunities, many individuals are jumping towards those before beginning to think about becoming a flight instructor.
In the typical pilot career path, most students work as flight instructors prior to moving into the workforce and move toward becoming a regional airline pilot. This leads towards becoming a major airline pilot.
With the increase in demand and pay for major airline, many pilots career paths are being accelerated. Previously, students spent around two years as instructors. Now, they are spending only a year or less.
Elizabeth Bjerke, associate dean and professor of the aviation department, commented last fall in The Chronicle of Higher Education that a pilot shortage is a good problem to have, because it means graduates are being hired. But it also means that flight programs are trying to catch up by producing new flight instructors.
As the growing need for instructors has many people worried, there are other individuals who have remained hopeful; including sophomore aviation student Casey Kramer
"I am hoping with the increase in demand, there will be increase in pay for incoming instructors, such as myself," Kramer said.
As many universities around the nation are being impacted by the shortage, aviation department chair and associate professor Jim Higgins assures that UND is managing to keep their head above water throughout this time.
"Our biggest concern and main thing is safety at this point," Higgins said.
As the problem continues nationwide, universities are continuing to promote their programs along with widening their search for CFI's.
Madison Feltman is a staff writer for Dakota Student. She can be reached at [email protected].