North Dakota's first Chik-fil-A prepares for grand opening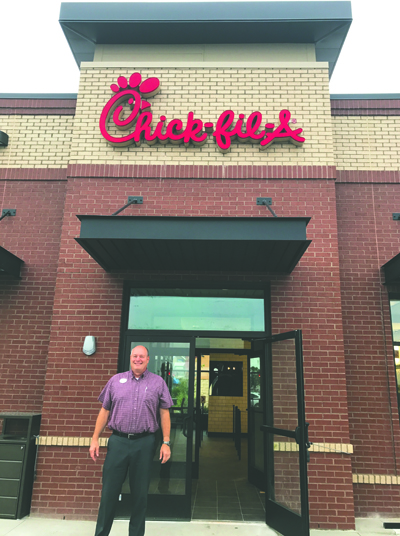 As construction workers put the finishing touches onto the franchise's new building on 32nd Street, the management team of North Dakota's first Chik-fil-A prepare for their grand opening.
"They turn the keys over to me next week," the owner Guy Wentink said. After spending years working for "corporate America," Wentink went to work for Chik-fil-A in 2011. The work and time he has put into the company was "worth the sacrifice."
Wentink says he is both excited and surprised to be opening the first Chik-fil-A franchise in North Dakota, saying that it was meant to happen in Fargo first, but things "worked out better" here in Grand Forks.
Currently holding interviews in a temporary trailer in the restaurant's parking lot, management is looking to hire "around 100" employees.
According to the Bismarck Tribune, Grand Forks County posted a mere 2.2 percent unemployment rate last year, and according to the economic modeling service Emsi, had a 2.7 percent growth in wages between 2012 and 2016.
These conditions might indicate a labor shortage. Employers in the area also face the challenges that come with the transitory nature of college student employees.
Despite this, Wentink says he is not worried about staffing his restaurant, saying that Chik-fil-A has "differentiated (them)selves."
"We train them to be leaders in the community," Wentink said about the franchise's employees. He also cites college scholarships of up to $1000 as an incentive for motivated workers.
If all goes well, the location hopes to open in mid-October.
Diane Newberry is the news editor of The Dakota Student. She can be reached at [email protected]