Major of the week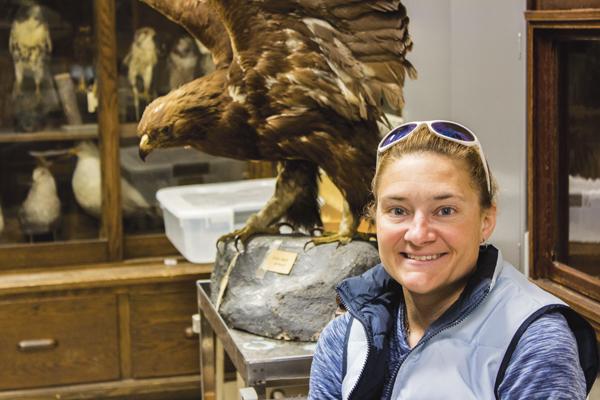 This is a program where students are taught to work with animals in nature and use technology to do their jobs.
Going outdoors is one of those things you either love or dread. These students love it.
Students in the fisheries and wildlife major are taught the basics in biology that ranges from cells to entire ecosystem interactions. From there, these students focus in on the biology of birds, mammals, fish and even special ecology for animals and plants.
On top of learning the science of living things, these students must learn the technology of the tools they are using. This includes the traps, nets, drugs, tags, GPS collars, cameras and even unmanned aircraft systems used for projects.
Students typically go on to be biologists who focus on natural resources such as fish and/or wildlife management. Management groups include biologists for the North Dakota Game and Fish, U.S. Fish and Wildlife Service, Nature Conservancy and Ducks Unlimited.
They can also work with airports to help protect animals and planes from each other. The field is meant to both protect the ecosystem and neighborhoods.
Susan Felege is an assistant professor in biology, with an emphasis in wildlife ecology.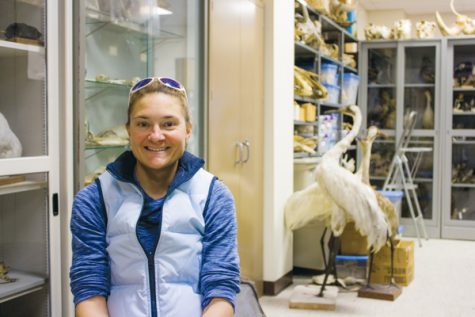 Kyle Zimmerman
"They can do all those different types of things and that's the types of things we try to prepare them for," Felege said. "Help them understand overall wildlife and fisheries ecology and management that'll help them make decisions for public safely."
Felege's Wildlife Technique course takes students off campus to put leg bands on duck legs. When a duck with a tag is harvested, the tag can be used to measure the survival rates, harvest rates, as well as the movement of the ducks. All of this data collection and analysis is taught in the program.
"Other things we teach is how to count them," Felege said. "It's not animals stand out there saying 'count me, count me,' so we teach them methods to help them understand how so you account for things when you can't find them."
The Fisheries and Wildlife major has almost doubled in size in just the past few years.
Lucas Knowlton, junior, is the President of the UND Wildlife Society. He said the group may be small, but their passion for what they do is what brings people in.
"We have a passion for the outdoors or wildlife or conservation and I think that's one thing we really take away from it," Knowlton said. "The relationships we make and people see that and want to get involved."
John Palarski, junior, contributes the growth of the program to Felege herself.
"When you talk to the top person in the field at our university, she has done a fantastic job growing the program," Palarski said. "Not only just producing really good wildlife biologists, putting out good research and giving a positive image of our university."
These relationships include a strong network of employers and groups that collaborate with courses and field trips. Some employers will actually come into classes to teach how to trap animals and work through certain scenarios students may encounter.
"We try to do things in collaboration with future employers who know our students are getting those experiences," Felege said.
These students are also given opportunities to present their research to some of the bigger names in their field. A significant and respectable number of undergrads attend national conferences to show what they have done. Palarski said they bring one of the largest groups to these conventions and people take notice of that.
Almost one-third of labs are spent in the field, giving students copious time for the hands-on experience. That doesn't include the time spent with organizations in the classes. Knowlton said that this is a big selling point for the program.
"We get to do a lot of fun things that you can learn in a textbook, but being able to put it out in the real world and actually do it is one of the big things," Knowlton said.
Just when you think the biology, technology, math and safety lessons weren't enough, Felege said that these students must also be good writers for their study's records.
"Remember that if they're working for an agency, that could be subject to open records and even to court depending on what they're working with," Felege said. "You may be asked to testify and substantiate your data. So students have to understand that what they're doing has huge ramifications even into the legal side of it."
With all that goes on and the range of skills students develop while in this program, students say things don't get too stressful for them.
Where they work is also where they relax: outside.
Jacob Notermann is a staff writer for the Dakota Student. He can be reached at [email protected]