Parks and Rec in retrospect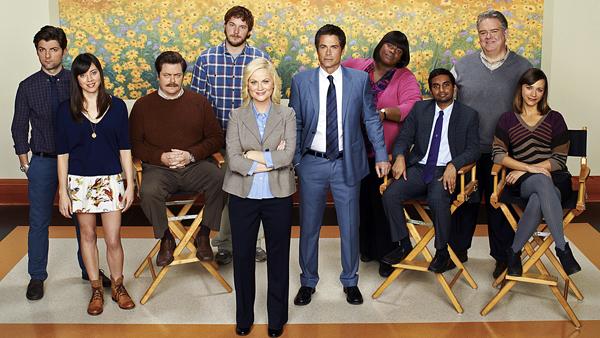 Last week, an article came up on my Facebook which announced which TV series and movies will be leaving Netflix by July. My favorite TV shows are usually safe, while those I'm not interested in are usually the ones to go. To my disappointment, Parks and Recreation was included on that list. Instantly, I thought to myself, "Netflix can't be that cruel…"
So I did some looking into it and determined the article was false, thankfully. Parks and Recreation is safe to stay on Netflix. Netflix confirmed this on their Twitter account on Thursday, March 23.
Thankfully, another of my favorite comedies is safe to stay on Netflix. If you're a fan of The Office and you haven't seen Parks and Recreation, you need to head to your Netflix account and start binge-watching as soon as you can.
The creators of The Office are responsible for the seven season run of Parks and Recreation, which ran from 2009-2015. The series is a mockumentary that follows the Parks and Recreation Department of Pawnee, Indiana. If you ever want to virtually tour Pawnee, NBC kept its hilarious website up even after the series ended.
The fictional city of Pawnee is described on the website as "a city with low operating costs and a sizable labor pool. Its infrastructure is efficiently developed and its citizens are moderately well educated, making it an acceptable location for business."
The characters are one of the strongest parts of the series. It's hard to pick a character to dislike — I never have. Each character projects a different personality, complimenting each other. It feels as though you're watching a family operate. The creators made the characters relatable which helps you cheer on each character throughout the series.
Thankfully, the show rightfully sent the most boring character away at the end of season two, Mark Brendanawicz, the monotone city planner. Once he was gone, each member of the cast was equally responsible for the endless laughs I had throughout the series.
In place of Brendanawicz came Chris Traeger and Ben Wyatt played by Rob Lowe and Adam Scott respectively. Although Lowe leaves before the end of the series, Scott's lovable, nerdy character, Ben Wyatt, keeps you laughing all the way through the show.
April Ludgate, played by Aubrey Plaza, is easily my favorite main character. She is a nineteen year old at the start of the series, who works at the department as an intern. Her cynicism and disinterest in the job made her an ideal assistant for Parks director, Ron Swanson. Ron runs his department to be as "inefficient as possible," or so he says.
One of the best things about Parks and Rec, is how the series has made even the minor characters great. Jean-Ralphio is one of my favorites amongst those characters. He first appears in the second season, when Tom brings him to the office to interview with Ron to be his next assistant.
He only has 18 appearances out of the 125 episodes aired, but each appearance is memorable than the next due to Jean his cocky personality and hilarious banter. Season five saw the addition of his twin sister, Mona Lisa, who made me wonder if they were twins in real life. They look and act just like each other singing about what happens to them in their best harmony.
While I've mentioned a couple of my favorite characters from Parks and Recreation, it should be noted that all of the other characters have their quirks as well. It's hard to choose a few characters to profile from an overall outstanding cast.  On top of this, Parks even succeeds in their ability to incorporate politics into the show.
During the series, the creators incorporate some of the biggest names in politics rather well. Due to the character Leslie Knope's endless optimistic outlook on the public sector, she manages to meet some of those big names throughout her career in politics.
For Leslie, I don't think anything tops the time she was nearly speechless after meeting her longtime crush, Joe Biden. "Don't let anything happen to him, you understand me?" she told the Secret Service. "He is precious cargo."
Another great exchange was between former First Lady Michelle Obama and Leslie Knope when she's contemplating a big career move to the national Parks service. The former First Lady advises Leslie, "change happens one person at a time."
The creators of Parks and Recreation spent six years making politics and the public sector a great thing to laugh at. I encourage you to listen to the advice of  Tom Haverford and Donna Meagle and "treat yo 'self" to one of the most hilarious TV show on Netflix.
Liz Kacher is a staff writer for The Dakota Student. He can be reached at [email protected]