Online shopping and the fate of Columbia Mall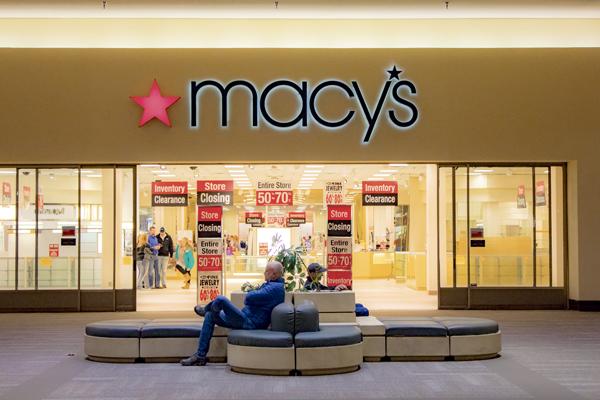 Sunday, March 26 was Macy's last day of business in Grand Forks. The closure of the store was announced in early January as part of Macy's plan to close 100 stores — 15 percent of their locations — in 2017. Macy's is one of Columbia Mall's four "anchor" stores. Its closure, combined with the recent closure of several other mall retailers such as Vanity, Tip Top Tux and Zales, makes Grand Forks residents nervous about the future of Columbia Mall and the surrounding shopping district.
David Flynn, Chair of the UND Economics Department, says the possibility of the Columbia Mall failing is a "risk, absolutely, [but] it's not a high risk." Flynn predicts that if the mall were indeed forced to close, the short term and long term effects might not be all bad for shoppers. Though it would be unfortunate for many to lose their jobs at retail locations, the mall might have the opportunity to reinvent itself. "Brick and mortar stores" have been closing in higher numbers for the past few years due almost exclusively to competition from online retailers. Macy's itself has said they were primarily closing such a large percentage of their physical locations in order to channel that money back into improving their online store. With traditional models failing in the digital age, it may be time to rethink the mall.
Flynn calls the old notion of an "anchor store" (a large department store meant to initially draw shoppers to groupings of retailers) an "anchor around the neck of the mall."
Shoppers are used to the convenience and streamlined experience of online shopping. They are less likely to go to large department store in the first place, and if they do, they plan to get in and get out with exactly what they want. They are no longer compelled to browse through the mall's smaller retailers.
However, the 'anchor' stores remain the face of the mall, and they are doing it no favors. A revamping of Columbia Mall as Flynn sees it would focus more on what he calls a "specialized experience." This might mean smaller stores that cater more directly to certain niches.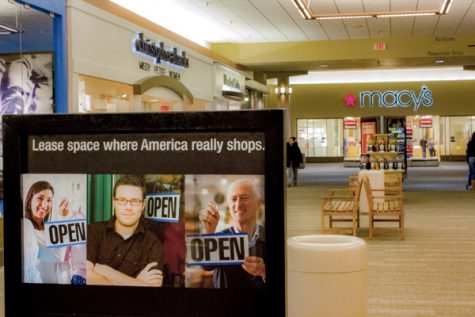 For example, Ulta Beauty, which hyper-focuses on beauty products and services, has announced plans to open roughly 100 new stores in the coming year. Shoppers today need distinctive reasons and incentives to choose a "brick and mortar" location when they can purchase the same products from the comfort of their own homes.
As one Columbia Mall employee (who wishes to remain anonymous) put it, "People don't come to a store because it has something they want. They come back because of how it makes them feel."
This employee, who currently works at a clothing retailer in the mall, suggests that if the mall wants to improve itself, it should "have more small businesses, more cultural stuff, more artsy stuff."
Ironically, it seems that uniqueness and character might just be what the mall, once a beacon of American conformity, needs in order to stay relevant.
In the meantime, Macy's closure has certainly meant upheaval for Columbia workers. Another employee who also wishes to remain anonymous and works at a food court restaurant at Columbia Mall says that so far, "the mall is being a very good employer."
She reports that she personally knows a few former Macy's employees who have been able to get jobs elsewhere in the mall. Shoppers will also now have to travel to Fargo if they want the higher end department store experience that Macy's provided, as opposed to lower-end retailers such as JC Penney's (which will be remaining in Columbia Mall despite the corporation's closure of many of its physical locations nationwide) or Kohl's. Change may be beneficial to both retail employees and shoppers in the long term, but the journey to improvement will likely be inconvenient and disruptive.
Diane Newberry is a staff writer for The Dakota Student. She can be reached at [email protected]