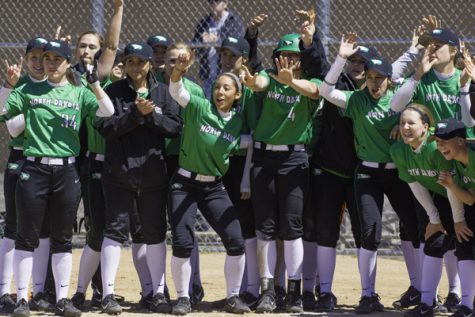 John Gregg, Sports Writer

April 30, 2018
Fighting Hawks softball struggled against Big Sky rival Sacramento State this weekend as the Hawks battled the Hornets. The Hawks finished one and two against the Hornets, winning UND's first ever game against Sacramento State. UND's play this weekend places them just one game back from qualifying for p...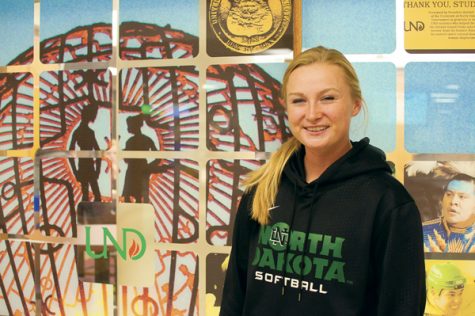 Thomas McCullough, Staff Writer

May 3, 2017
Kaylin VanDomelen is amidst the best year of her University of North Dakota playing career. A softball pitcher and outfielder, VanDomelen leads the team in both batting average (.311) and pitching earned run average (1.86). Additionally, she has hit seven home runs while batting in 24 runs. VanDomelen...