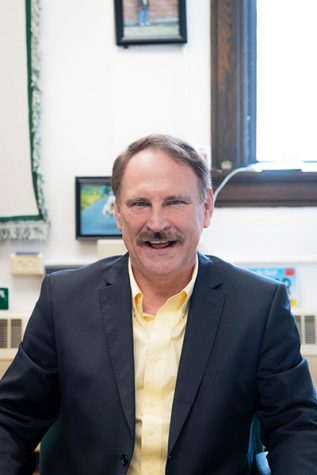 Cortnie Cottrell, News Writer

March 5, 2019
Thursday Feb. 28, 2019, sociology teacher, Frank White, was presented the Professor of the Year award for the second time within his 31 years of teaching at UND. "To be the recipient of this award is extremely humbling," White said. "I think it is really assuring that young students nominate an...
Allyson Bento, Sports Editor

August 29, 2017
After looking forward to it all year, a wide range of golfers gathered at the beautiful Walhalla Country Club for the sixth annual Frank White Golf Tournament on July 8. This annual tournament is put together by Frank White, a native to Walhalla N.D. and a sought after professor in the University of...