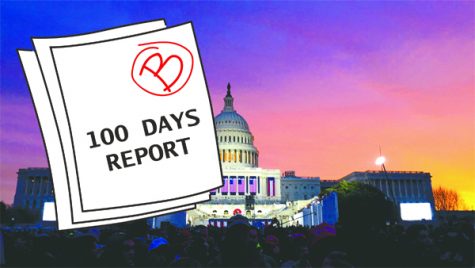 Liz Kacher, Staff Writer

May 3, 2017
Nearly six months ago, Donald Trump was elected as the 45th President of the United States and he promised to the American people that he would "Make America Great Again."  The first 100 days of his presidency proved that he fully intends to keep the promise that got him elected to office. "...
Liz Kacher, Staff Writer

November 18, 2016
The presidential election of 2016 came to a stunning end as Donald Trump found his path to victory over his opponent, Hillary Clinton. Despite a substantial number of polls which projected Clinton as the winner, Donald Trump has been given the chance to "Make America Great Again." In October,...