Staff Writer

November 5, 2019
"Music, at its essence, is what gives us memories. And the longer a song has existed in our lives, the more memories we have of it," said Stevie Wonder. Not everyone knows that UND has their own rock stars. Many of you know those men. They are walking near you on the UND campus, they are study...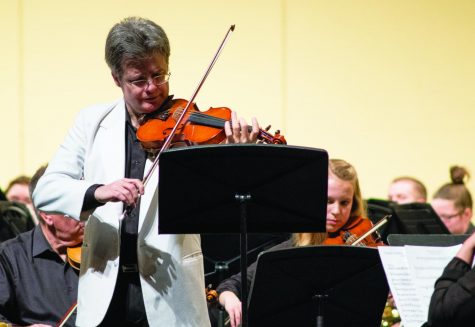 Maddie Deshler, Arts & Community Writer

October 15, 2019
The lights in the Josephine Campbell Recital Hall begin to dim, matching the fall's evening darkness on October 9. The only light left is shining down on the UND Chamber Orchestra. All dressed in black, the orchestra gives off strong feelings of unity. This unity among the group becomes evident the m...