Re-establishing Former UND Program
The re-establishment of the Flight Training Program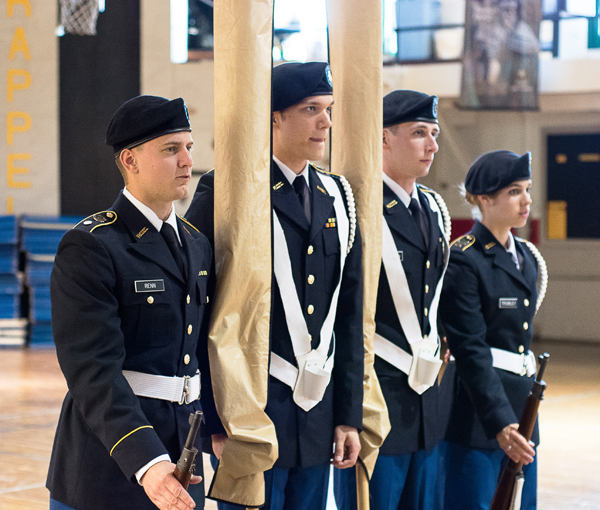 On Tuesday, March 12 the University of North Dakota alongside Sen. John Hoeven, R-N-D. announced the reestablishment of the U.S. Army Reserve Officers' Training Corps Flight Training Program. The announcement also marked the beginning of a new partnership between UND and U.S. Army Cadet Command. Until 2010, the Aerospace Department offered a unique scholarship program that led ROTC Cadets to becoming Army aviators. Due to lack of federal funding the program was dissolved, but with the help of Sen. Hoeven, UND was able to bring that back. Sen. Hoeven was able to secure $4 million of funding for 2019 through his work with the National Defense Authorization Act.
"It's a very exciting partnership that we are excited to bring back to the University of North Dakota through the support of Sen. John Hoeven, we were able to find funding to help support ROTC Cadets to flight train in preparation for the when they commission with the U.S. Army," Elizabeth Bjerke, UND Associate Dean of Aerospace said.
With the nation and the military in the middle of a pilot and instructor shortage, the program is geared to help solve this issue.
"We get more pilots, they get the best education and they serve our country. That's a win-win-win," Sen. John Hoeven said.
The flight training is program currently working with five cadets, but the funding allows for up to 15 cadets to have their flight training costs covered. With the new partnership cadets are now able to receive instruction of unmanned aircraft systems. Upon graduation cadets will transition into military service with three types of training in fixed-wing, rotary-wing and UAS.
"It has worked out in my favor, I have now the opportunity to fly more than ever before," UND Senior Cadet Devin Wobbleton said. "It's kind-of a no-brainer the army and aviation in preparing myself for aviation training it's been working fantastic."
This is one of many different partnerships that UND's Aviation Program has, the department also has partnerships with different airlines including Delta, United, Sun Country Airline, JetBlue and SkyWest in the country and with U.S Customs and Border Protection that works with both fixed-wing helicopter and unmanned aircraft training which also allows another path for students to follow.
"It's a very exciting time in aviation and a lot of opportunities for young people in that field," Bjerke said.