Andre Marquis Washington
, News Writer

January 29, 2018

Filed under Andre Marquis Washington
, News
The city of Grand Forks has become a paradise for the UAS industry.  Grand Forks is home of the United States first commercial UAS business and aviation park, and will host the 12th annual UAS Summit and Expo, an event that  attracts UAS experts from all over the world.  But as with any soil...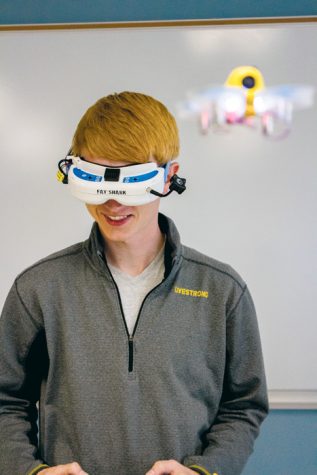 Diane Newberry, News Editor

May 5, 2017

Filed under Diane Newberry, News
At this time last year, The UND UAS/RC Club was virtually defunct. Their name stands for Unmanned Aerial Systems and Radio Controlled Aircraft, and to students like Eric DeGray, it seemed odd that UND Aerospace didn't have a more active UAS community. "It had been inactive for about a year and...