Higher Education Board Changes
All the things you need to know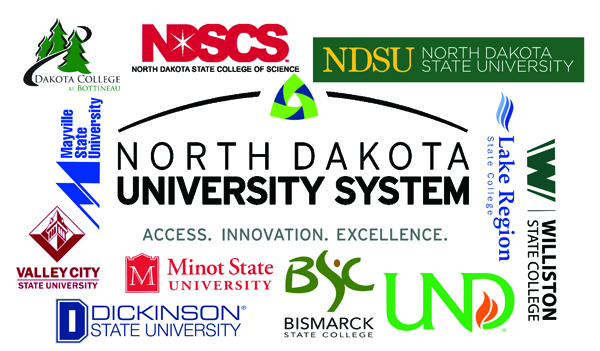 Last November, North Dakota Gov. Doug Burgum signed an executive order that led to the creation of a task force comprised of himself and 14 members which he appointed. The task force was formed to evaluate the governance structure for North Dakota's higher education system to determine if opportunities for improvement were available to meet the growing needs of the state's educational system.
On Tuesday, Nov. 13 the task force recommended the split of the state's higher education governance. After months of tasking research, the group came to a consensus in support for a three-way split. A board would be installed to oversee each of the state's research universities, North Dakota State University and the University of North Dakota. There would also be a separate board responsible for the nine other community and regional institutions.
"While the current one-board system with eight voting members has served past needs of our state and its citizens, the time is now for the state to take courageous action and transform our system into a national leader by increasing accountability and allowing institutions to be more nimble, flexible and responsive to competitive forces and workforce demands," North Dakota Gov. Doug Burgum said in a statement.
The current State Board of Higher Education has remained unchanged since 1938. It is currently comprised of eight voting members, along with faculty and staff non-voting advisers, as well as a chancellor as chief executive. The board oversees all 11 of the North Dakota University System's public colleges and universities.
With the proposed revisions, each of the three boards would have three non-voting members that represent faculty, staff and a designee of the Department of Public Instruction. The boards governing NDSU and UND will have a 12-member board and the other board would have 14 members. To govern it all, there will be a higher education administrator that would chair an advisory committee which includes the three board chairs and an appointed member from the community and regional institution board. Another unique part of the revision is that each board would include a full-time student as a voting-member.
There was plenty of deliberation and several propositions amongst board members with this model coming out on top. There has also been mixed support within the state for the proposed changes, as there has been discussion among state representatives. In 2014, there was a proposition to replace the board with a three-member full-time commission that ultimately was not approved by voters.
Despite the wavering support of the community, Gov. Burgum reassured that all task force members showed some form of support for the proposed change.
"The time for change is now. Powerful, underlying economic and technological forces are challenging the very essence of the current business model for higher education delivery," Burgum said. "Our institutions deserve, and our state needs, a governance model that enables all of our institutions and students to reach their fullest potential."
Ultimately, the change of the current governance model has a long way to go as it will require voter approval of a constitutional amendment.