Holly Dazzle warms up winter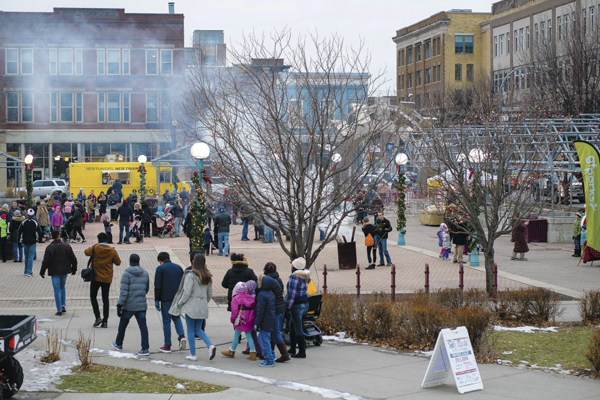 The third annual Holly Dazzle Festival of Lights kicked off Sunday afternoon in downtown Grand Forks.
Held in Grand Forks' Town Square, guests were treated to classic holiday music performed by students at the Bel Canto Studio. Roaring fire pits were available for people to roast marshmallows over and to warm their frozen fingers. Parked along South 3rd St., the New Flavors Food Truck offered fresh, handmade breakfast burritos by American Owl.
Children and adults alike took part in horse-drawn sleigh rides along the edge of the Red River in East Grand Forks. Downtown businesses were alight with activity for all ages, particularly at Freedom Church and The Ember.
After dusk, the Holly Dazzle parade began with bright, festive floats from community businesses and organizations as they processed east on Demers Avenue.

The evening's festivities were capped off with a dazzling fireworks show near the banks of the Red.
Nick Nelson is the photo editor for Dakota Student. He can be reached at [email protected]