Nelson's Pumpkin Patch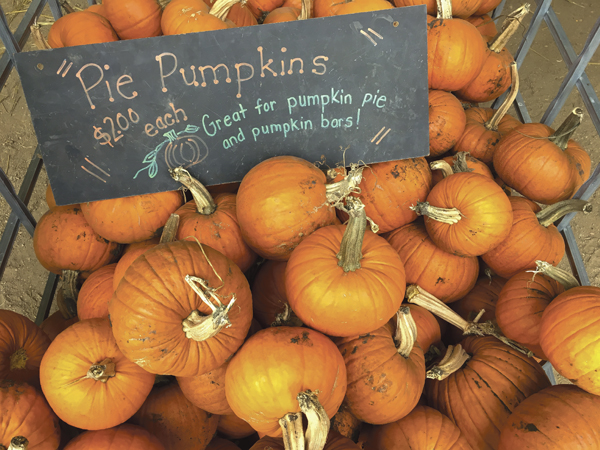 North Dakota is known for its small towns and endless fields. For students here on the UND campus, finding activities aside from sporting events is difficult. What is a student to do?
The Grand Forks community offers many fall events during the months of September, October and even November. For students who dream of pumpkin patches but see none around them, Nelson's Pumpkin Patch is a family run farm that hosts a variety of activities throughout these chilly months.
Nelson's began in 1996 with just a simple pumpkin stand and the pumpkin patch. Tera Nelson remembers spending hours outside selling pumpkins with her brothers. Watching the family business grow has been one of Nelson's favorite things to see.
"This is our twenty first year. (There are) lots of little kids and we have seen a greater number of UND students come through the year which is great," Nelson said. "We have a 12 acre corn maze this year, a haunted house, sheep, we have concessions, hayrides, pick your own pumpkins, a little bit for everyone. We have a lot of repeat business throughout the years so it has been fun watching families grow as the years go by."
Even though it was a gloomy day, while walking through the pumpkin patch on a Sunday afternoon there were families with their little ones and college students out enjoying the pumpkins. There was a line at the haunted house and the bee train had a steady flow of children enjoying the tiny bee cars being pulled by a tractor.
Nelson's Pumpkin patch is not just for students. They host events and tour groups throughout the week. One visiting group was the School for the Blind. Students who have various visual impairments have enjoyed exploring the pumpkin patch by going on hayrides, exploring the haunted house, adventuring through the corn maze and visiting the various animals on the farm.
Nelson's Pumpkin Patch is located half an hour away from Grand Forks near the Grand Forks Air Base. They are open during the weekday from 3 p.m. to 6 p.m. and on the weekends from 11 a.m. to 6 p.m.
Devon Abler is a staff writer for Dakota Student. She can be reached at [email protected]