Athletes break volunteering record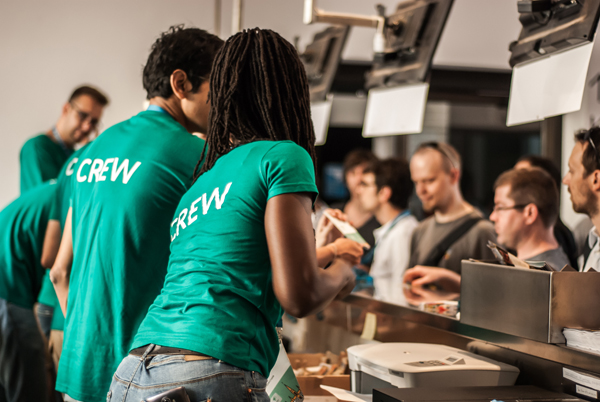 UND takes pride in the service its student athletes put into the community. UND has recorded community service hours every year since the 2008-2009 seasons across all of the sport teams.
In the past few seasons, the athletics community has steadily increased the amount of community service hours.
In the 2013-2014 season, UND athletics community recorded 7,401 service hours. The 2014-2015 season climbed to an all-time high with just over 8,000 community service hours.
There are many opportunities to get involved around the community as well as on campus events.
This past season,  student athletes recorded a record high of community service hours. There were 9,525 hours recorded across all the UND sport teams.
Student athletes averaged 21.5 hours while being able to choose from several hundred volunteering events.
The top teams included track (1,759), women's hockey (1,428.5) and football (1,121.75).
Many of these community service opportunities include the Special Olympics State Tournament, volunteered coaching and the Big Event.
One of the popular activities is The Big Event. The Big Event gives everyone a chance to help the community of Grand Forks by cleaning the city.
"Through service-oriented activities, The Big Event promotes campus and community unity as students come together for one day to express their gratitude for the support from the surrounding community," from the The Big Event website.
People in the community look up to the athletes in every sport for their athletic achievements.
"I think it is important to give back to the community," Dylan Baptist said on the swimming and diving team. "It makes sense to pull our resources together to help people out and support those that support us."
Like many of professional athletes, their popularity can be used to set a good example for those who look up to them.
"The community looks up to us and our work ethic," Jenna Meader, a UND soccer player said. "We always have to set a good example to the people that look up to us and it helps keep us humble."
Many student athletes also get the chance to make special appearances at unique events. Athletes are able to give out their autographs during fan fests and meet and greets.
Although it's encouraged to give out autographs and other merchandise, there are many strict regulations from the NCAA. No one can exchange an autograph for monetary gain.
UND student athletes have consistently found time out of their busy schedules to give back to the community and encourage other students to give back.
"Helping the community helps promote UND and the city of Grand Forks," Katy Johnson a track athlete, said. "It feels good to give back especially to those that come out and support student athletes."
"Community service is a vital component of our total-person philosophy as an athletics department," UND Director of Athletics Brian Faison said. "We are extremely grateful for the generous support we receive from the community and the ability to give back is just a small measure of gratitude."
Adam Demoulas is the staff writer for Dakota Student. He can be reached at [email protected]