Jack Harvey, Staff Writer

February 14, 2017
The UND men's basketball team was able to close out the home stand with a win this weekend over the Idaho Vandals 88-65. This marked the Fighting Hawks' fifteenth win on the season as well as their tenth in their last 12 games. "Honestly, I thought that was the best we have played from start to finish from an e...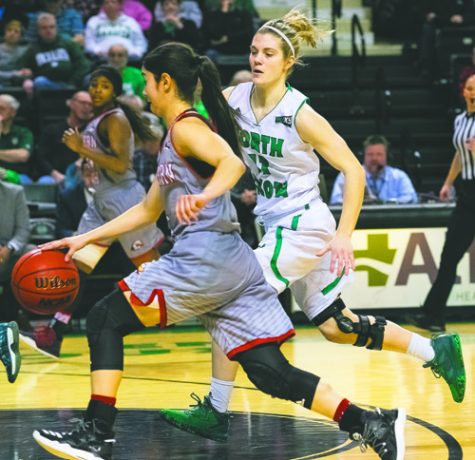 Jake Andersen, Staff Writer

February 14, 2017
The UND Fighting Hawks women's basketball team had their seven-game win streak snapped in a 74-61 loss to the University of Idaho Vandals in Moscow, Idaho Saturday, Feb. 11. With UND's top four scorers shooting a dismal 29.7 percent (11-37) from the field, the Hawks (16-8, 11-2) were unable to ge...