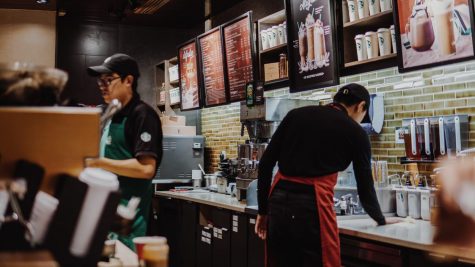 Claire Weltz, Opinion Writer

September 28, 2020
As an ex-Starbucks barista, I am here to tell you that our calendar is no longer determined by the movements of the sun, moon, and stars. Time isn't measured by cesium atoms - no, no, absolutely not. The most efficient way to keep track of the change of seasons is through the release of Starbucks...
Emily Gibben, Staff Writer

November 8, 2016
I am a college girl. I am slow at getting ready in the morning. When I have an 8 a.m. class, I usually don't have time to make breakfast or brew up coffee for myself, so what do I do? I grab a Diet Coke and head out the door. I am guilty of drinking way too much pop, but before you judge me for...