Madison Overby, Sports Editor

September 10, 2019
Senior cross country and track captain Hannah Oscarson has been running competitively since fourth grade. She competed for three years in the Park and Recreation track club before making the varsity cross country squad in the fall of her seventh-grade year. "I think right away I just ran...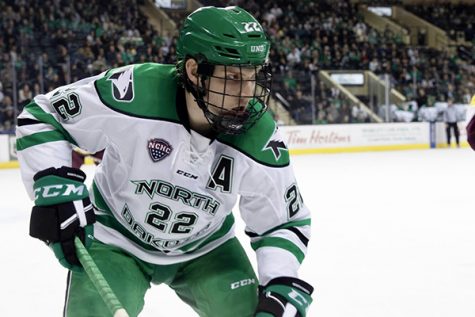 Kyle Kinnamon, Sports Writer

March 5, 2019
Rhett Gardner, the hard-nosed, skilled, physical and proud player for the University of North Dakota Men's hockey team is set to play his final series for the program that has meant everything to him for the past four years. "It has easily been the best four years of my life," Gardner...