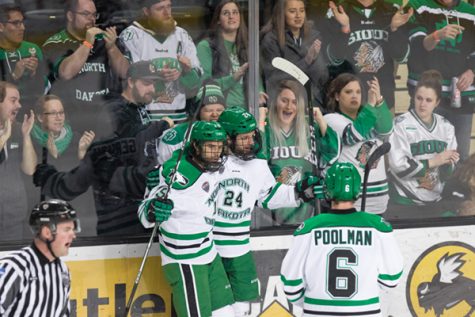 Allyson Bento, Sports Editor

March 15, 2018
One down, two to go. For the NCHC that is. With Omaha in the dust, UND is far from out of the woods and like always it is do or die. After saturday's overtime win the Fighting Hawks will continue on their mission back to the NCAA tournament. Looking back at last season, UND came into th...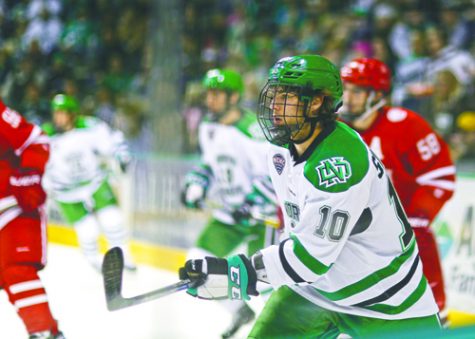 Jack Harvey, Staff Writer

February 28, 2017
As we come down the stretch of the 2016-17 UND hockey regular season, the attention is now pointed towards one thing; the playoffs. The NCHC playoffs are right around the corner as regular season standings fall into place. Things will be different for UND this time around. Sitting in a tie for fourth,...