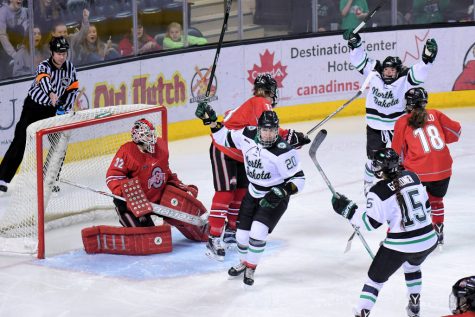 Jake Andersen, Staff Writer
March 3, 2017
Filed under Jake Andersen, Showcase, Sports
If UND women's hockey forward Emma Nuutinen had one thing on her mind heading into overtime against Ohio State, teammate Kristen Campbell assured her of what it should be. Score. "In between periods, I was grabbing a drink and Kristen Campbell said to me, 'You are goin...