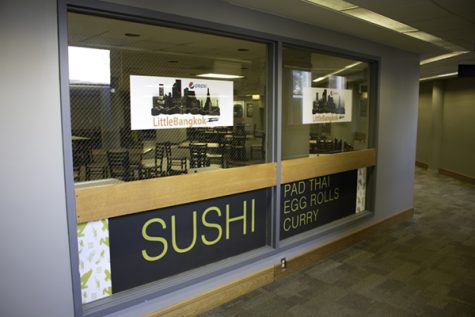 Maddie Ardelean, Arts & Community Writer

February 4, 2018
Little Bangkok is a well known part of the Grand Forks/East Grand Forks downtown, and recently they expanded to a new location in the basement of the Memorial Union. This new addition to our community called for a taste test so I, along with a cohort of review assistants, went to check it out. My fr...
Declan Hoffman, Staff Writer

November 22, 2016
An overall average experience, and maybe less depending on your luck, Little Bangkok of East Grand Forks offers a vast selection of traditional Japanese sushi and other oriental noodles or stir fry dishes for prices that keep expectations far higher than what is delivered. Offering everything from...