Luke Askew, Sports Writer

October 23, 2018
The UND Women's soccer team got off to a record breaking start to the 2018 season. After a tough stretch in the schedule, they've seemingly slowed down a little bit, but a big matchup on Sunday against Purdue Fort Wayne would give them a chance to get back on track. The Fighting Hawks got off ...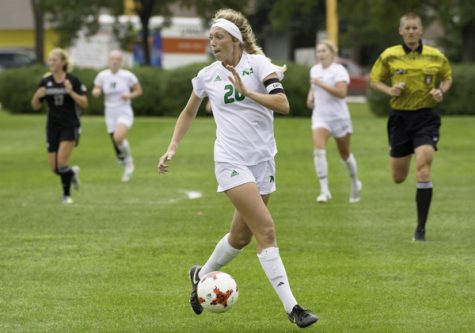 Madison Overby, Staff Writer

November 5, 2017
Katie Moller, a forward on the University of North Dakota women's soccer team, is coming off one of the best seasons of her career. Moller finished off the season with six goals and 15 points in Big Sky Conference play, totaling 10 goals and 23 points for the entire season. She also led the confere...