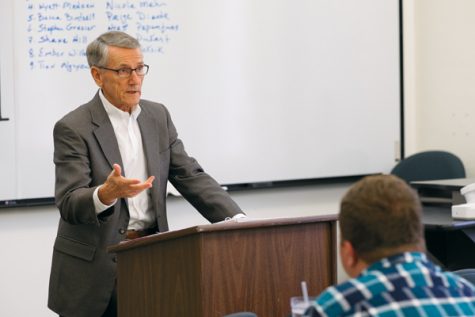 Matt Eidson, Editor-in-Chief

October 15, 2017
As the weather turns chilly, students across the University of North Dakota campus can be seen shoving their hands into their pockets and tucking their chins behind their collars. While the cold is a standard reminder that winter is coming, it also reminds Mike Hendrickson that it's time for the Truth...
Matt Eidson, Editor-in-Chief

September 9, 2017
I can still feel those chilly nights under the glaring field lights, towering over the stadium; the steam rising from the sweat-soaked hair of my teammates, their heavy breath hanging in the air before them, and my heartbeat skipping between the goal-line sprints and the third down conversions.  I c...