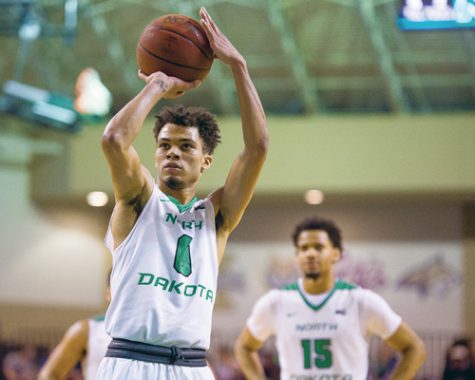 Jack Harvey, Staff Writer

March 7, 2017
If you've ever played a sport you know there's one thing you can't live without before your game. It's your pregame playlist. The pregame playlist is essential to any athlete. It can get you riled up, calm your nerves or get you in the zone. No team is complete without their playlist blast...
Allyson Bento, Sports Editor

January 24, 2017
UND's Big Sky future is looking promising. After volleyball and football became champions in their most recent seasons, it looks as though the basketball programs could be on the same path. Both squads were in action Thursday and Saturday facing Weber State and Idaho State — two of Big Sky's to...