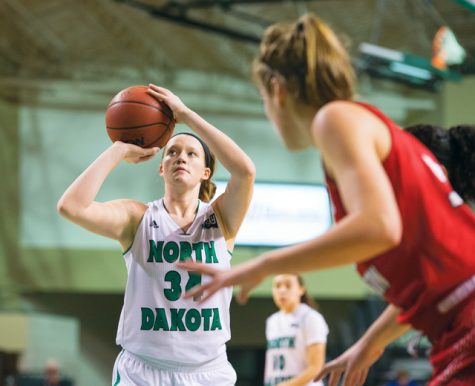 Jake Andersen, Staff Writer

February 10, 2017

Filed under Jake Andersen, Showcase, Sports
The UND Fighting Hawks women's basketball team seeks to continue their winning ways as they head to Moscow, Idaho to take on the University of Idaho Vandals on Saturday Feb. 11. The Hawks (15-7, 10-1) are coming off a huge 57-51 win over the University of Northern Colorado Bears and are now tied...
Elizabeth Fequiere, Staff Writer

November 8, 2016

Filed under Elizabeth Fequiere, Opinion
With this cycle's presidential election coming to a close, many people feel like they are stuck between a rock and a hard place. Having to choose between suffering through another Hilary Clinton administration and even contemplating the idea of having Donald J. Trump as the new Commander-in-chief seems...