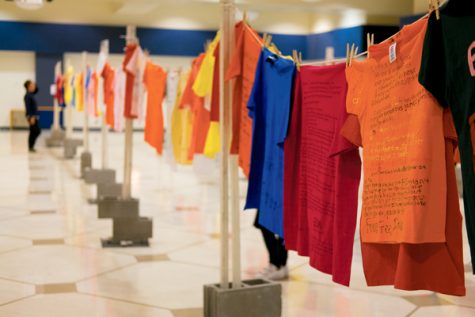 Devon Abler, Staff Writer

October 29, 2017
First initial used to protect the identity of the survivor. The Clothesline Project was present on the University of North Dakota campus during the week of Oct. 23 to 27. The Memorial Union Ballroom was filled with shirts, each one representing a different story of violence against women. The original...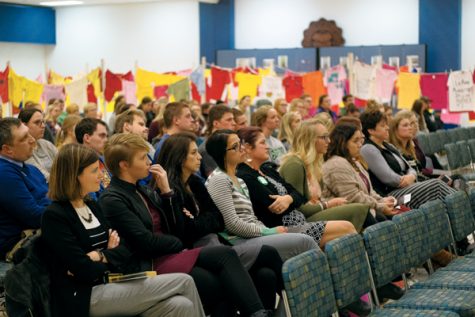 Devon Abler, Staff Writer

October 25, 2017
On Monday night, members of the UND community gathered together in the Memorial Union Ballroom to show solidarity for survivors of domestic abuse, sexual assault and rape. The UND Women's Center and the Community Violence Intervention Center (CVIC) hosted the event. Two survivors shared their stories...