Quinn Robinson-Duff, Staff Writer

October 15, 2017

Filed under Opinion, Quinn Robinson-Duff
The world is changing each day and frankly, it's getting worse. The earth is trying to tell us something and we are failing to listen. The weather is changing: more intense storms more frequently, longer seasons for wildfires and the oceans are warming and becoming acidic. The largest coral reef on...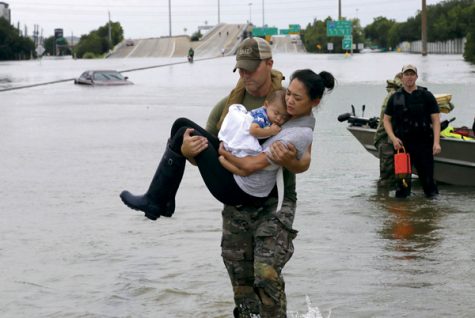 Nick Sallen, Copy editor

September 12, 2017

Filed under Nick Sallen, Opinion, Showcase
Hurricane Irma is now on track now to hit the gulf side of Florida the worst. It is estimated that already over a million people are without power. More damage is expected as Irma bludgeons her way towards Tampa Bay, Fla. Irma comes right after Hurricane Harvey flooded Houston with a record downfall...