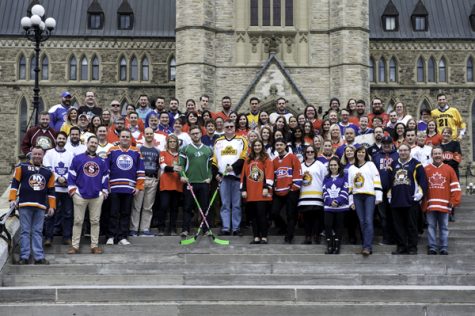 John Gregg, Sports Writer

April 22, 2018
After the tragic bus crash of the Humboldt Broncos ice hockey team, the hockey community and the world paid tribute to the 16 people killed and numerous injured. Just minutes after the news broke, posts and tributes filled social media outlets around the world. "Our national hockey family is a close one, ...
Nick Sallen, Editor-in-Chief

January 13, 2017
The University of Toronto has been in an uproar these last few months over transgender pronoun use, political correctness and freedom of speech. Professor Jordan Peterson is objecting to the canadian government's Bill C-16, which will outlaw harassment and discrimination based on gender identity...