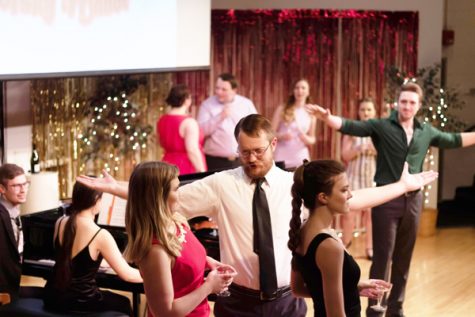 Molly Andrews, Arts & Community Writer

April 2, 2019

Filed under Arts&Comm, In case you missed it, Molly Andrews, Showcase, Student Life, UND
The Hughes Fine Arts Center had an opera party this weekend and all were invited to go and enjoy an afternoon filled with music. An opera is a form of theatre which music has the lead role. However, there is a distinct difference between an opera and a musical theatre production. &nbs...
March 3, 2017

Filed under In case you missed it, Showcase, Sports
W Hockey Women's Hockey forced game three in their first round of playoffs against Ohio State. The do or die match was settled by the overtime heroics of freshman, Emma Nuutinen. The team will head to Minneapolis to face the Wisconsin Badgers in the Final Face off. M Hockey The Hawks hosted Omaha in ...