Pay Your Interns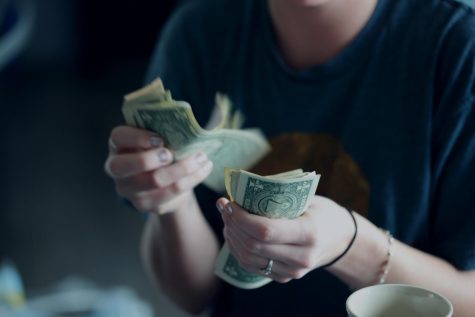 There are two types of internships, unpaid and paid. As we move forward, I think that unpaid internships are slowly becoming obsolete. Hard working students and young professionals are being taken advantage of in regards to unpaid internships. While it is true that interns advance with experience, and occasionally college credits, the reality is that not everyone can live off of an unpaid internship. If you work as an unpaid intern it is likely that you have other jobs to help you get by, on top of all your coursework and studies. Unpaid internships do not provide us with accurate expectations of how the real world works. This article deals with the idea of fighting for fair wages, compensation, and the unrealistic expectations of today's employers. Why is it important to pay interns? Are unpaid internships being phased out?  
In today's job market, many employers require years of prior experience fresh out of college. Internships exist to fill this void of experience, and offer opportunities for professional growth. However, not all internships are created equal. There are many college students who cannot afford to work as an unpaid intern, especially while juggling the responsibilities of coursework and perhaps a paid position. In earnest, it is difficult to cram ten years of working experience into the four or five years a degree may stretch. This has been an issue for some time now, and has not just affected "entitled," or "over sensitive," millenials as the media describes. Millennials have somehow become the "karens" of society when it comes to speaking out about issues or asking for compensation where it is due.  
All internships should offer payment, regardless of whether or not they grant you academic credit. In America there has always been the idea that if you work your hardest and push yourself to your limits, it will pay off and you will be overwhelmingly successful. In some regards there is truth in that statement, but there are limitations to what we as people are capable of and what is morally acceptable. For example, unpaid internships generally offer no benefits, other than the experience aspect. However, you are still working just as hard as a regular employee… for free. You also have to take into account that everyone comes from different backgrounds, and if you are from a financially wealthy family you may have more opportunities than if you were from a poor or middle-class family. Internships may just be handed to you, or you may not need to worry about paying your way through college or paying rent because your family fortunately provides that for you. So for some people an unpaid internship has little to no downside. But for others… not so much. 
There is little to no reason to continue having unpaid internships and they will eventually be phased out the workforce. Most students actively search for paid positions already, so there is a higher demand for those types of internships. Unpaid internships simply are not feasible anymore. This TedTalk covers this topic in greater detail, you can find it here: https://www.youtube.com/watch?v=79K9Q-6Nw9Q. I recommend viewing it as it covers points about inequality and employee cutbacks that were not explored in depth in this article. 
Demetria Slyt is a Dakota Student Opinion Editor. She can be reached at [email protected]