Retailers Rely on Dopamine Highs for Fourth Quarter Sales
Although no longer a popular holiday celebrated in the United States., many places including Canada, the United Kingdom, and Australia, celebrate Boxing Day annually. Employees are given the day off of work and retailers celebrate with some of their biggest sale offers of the year. Even though the U.S. does not formally recognize the holiday, many stores still offer impressive sales shortly after Christmas.  
Boxing Day originated from former British colonies, which explains why the United States does not participate as wholeheartedly as regions of British descent. The most popular theories suggest that the holiday stems from annual traditions when the wealthy would give boxes of gifts, money, and holiday leftovers to their employees or the less fortunate. On this day, servants in the Victorian era were allowed time off to visit with their families because they were usually busy serving their employers on Christmas Day. Similar to Christmas, the celebration was focused on themes of giving and charity.  
More recently, Boxing Day and post-American Christmas, revolve around sales. After Christmas, stores offer some of their best sales, hoping to draw in a post-Christmas crowd. The days following Christmas are the most convenient for gift returns or exchanges. Most retailers only offer in-store credit or gift cards for returns or exchanges that can be used on the recently discounted items. This helps businesses attract customers, however, a large portion of shoppers are not returning or exchanging items and are simply shopping to take advantage of the great deals.  
But why, so quickly after Christmas, do people feel the need to buy more gifts for themselves? The reasons are very similar to the feelings that a shopping addict feels. The brain resonates opening and receiving gifts with the release of endorphins and dopamine. The happiness that people feel while unwrapping and discovering their Christmas gifts almost demands to be continued. The release of post-Christmas, shopping bargains trigger cravings from the brain for a continuation of similar feelings experienced on Christmas morning. Retailers have been feeding off of this neurological phenomenon by offering deals that will satisfy a person's senses.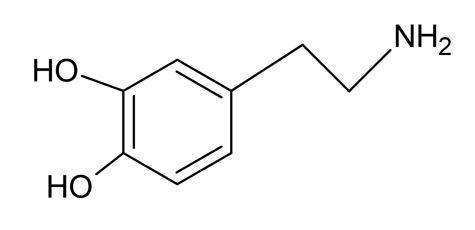 With most people buying their essential items themselves throughout the year, Christmas extends the opportunity to buy people things that they want, rather than what they need. The same theory is applied to bargain shopping. People see bargains and discounts as a chance to buy the things they want, rather than what they actually need. Many people received what they wanted and enough during Christmas, however, the fear of missing out on a good deal on something they didn't receive is too good to pass up.  
This year take time to appreciate what others graciously gifted you before you hit the post-Christmas sales. The old traditions of giving to the less fortunate after Christmas have been twisted into a retailer's tactic to pull in last-minute profits before the quarter ends. Don't let the fear of missing an outlet you spend all of your Christmas cash just to please your neurotransmitters.   
Brooke Kruger is a Dakota Student Opinion Writer. She can be reached at [email protected]