More than One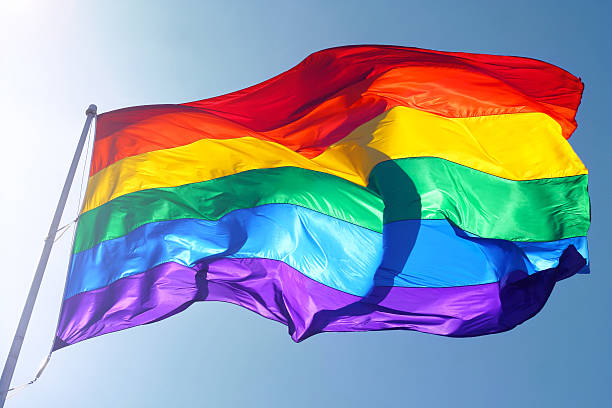 Maddie Ardelean, Writer
August 29, 2018
Grand Forks, North Dakota is the last place one might expect a thriving, multi day LGBT+ Pride event, but they would be underestimating the LGBT+ and ally community here. Grand Forks Pride has socials, movie screenings, a vendor park, a drag show, spoken word poetry and informative panels. This is the fourth year pride has been in the Grand Forks community and it has grown every year.
Frank Galbraith, an assistant organizer of Pride, believes it is an important event for this community.
"This town needs more exposure and it opens people's eyes," Frank Galbraith said. "It opens the eyes of the smaller towns to the idea that love has no gender."
Sarah Galbraith, also known as B. J. Armani, has been hosting drag shows in the Grand Forks/East Grand Forks community for 6 years. She is also the organizer of the Pride drag show.
"Visibility is increasing every year," Sarah Galbraith said. "More and more businesses have reached out to us about being involved."
Every monthly drag show she hosts gives all of its profits to various community charities.
"We've sponsored sports equipment for over 100 kids and done shows to benefit the humane society," Sarah Galbraith said. "This one is going to support the Pride organization."
Sarah Galbraith has been working on increasing the number of inclusive events in the town. This year she is organizing a New Year's Eve party, a drag show and dance, that is completely LGBTQIA+ inclusive. She also sees the change having a few inclusive events has made in the town.
"The Ramada is donating 80 percent of the cost of the New Year's Party so we can give more to charity," Sarah Galbraith said. "Five years ago, they turned us away. They wouldn't have anything that said LGBT in their space, but they got a new manager and she reached out to us asking what she could do to help."
Kyle Thorson, another driving force behind the event and the owner of Archives, believes it's essential to have spaces in Grand Forks for LGBT people. To Thorson, the most important thing about having Pride in Grand Forks is that it creates a safe space for LGBT people to celebrate.
"One man who came to the vendor park today said he hasn't been out of his apartment after work in three months until he came here," Thorson said.
Thorson's favorite part of Pride?
"Katie Wirsing, the spoken word artist," Thorson said. "There's such a sense of community at her event. We can't have a parade here because 10 people would show up and it would be lame. But this is the same sense of community."
"All the community needs is one voice and everyone is ready to help," Sarah Galbraith said.
That's the story of Pride in Grand Forks. One person spoke up to another, saying what if we did this, and it grew from there.
"As soon as we mentioned the idea to businesses, they were asking what they could do to help, Sarah Galbraith said. "All it takes is one voice."
The one voice of Pride has had an impact on the community far beyond a one weekend event. For the first time, the Grand Forks Target had a section of Pride items during June (which is Pride month). Archives Coffee House has started putting out rainbow umbrellas and other pride symbols to let the community know it's a safe space. Romantix will soon begin carrying items to help transgender people begin their transition safely.
The impact of a few dedicated people on the Grand Forks community has been far more than just Pride. Their work has made the Grand Forks community a safer and more welcoming place for all.