Root beer olympics
Sober fun on a Friday night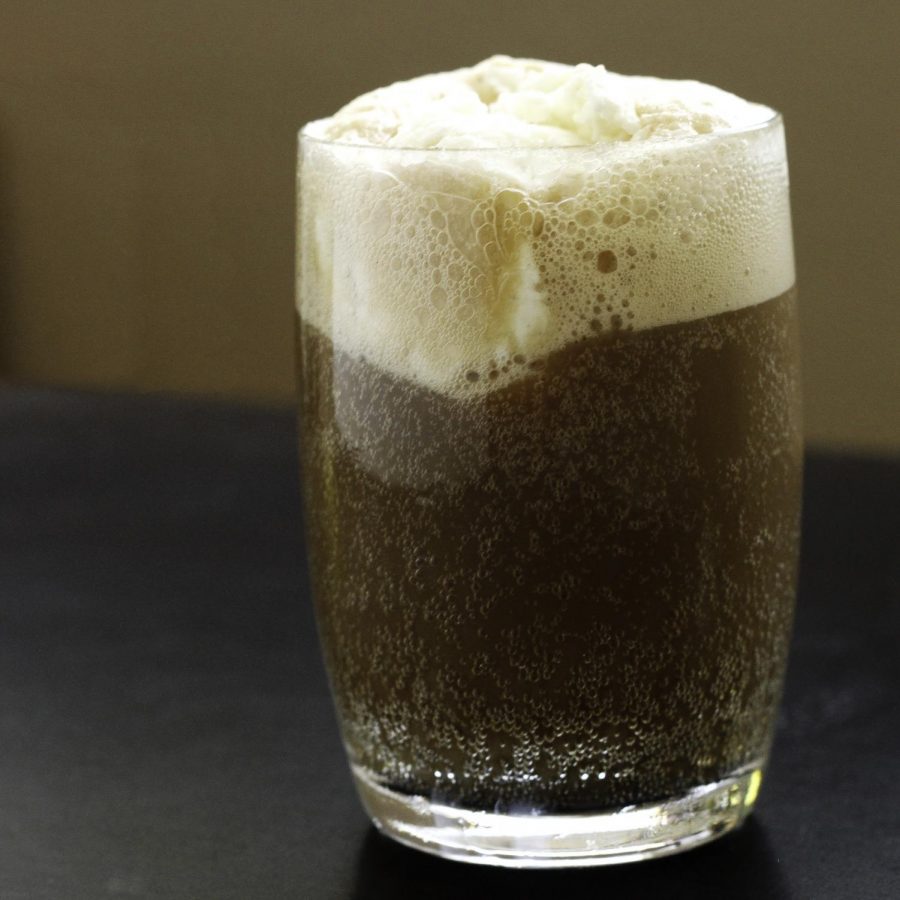 Maddie Ardelean, A&C Writer
April 8, 2018
April is alcohol awareness month, and in celebration of that, UND public health nursing clinical students, with a grant from Altru, are working to affect change on campus. As part of their clinical, they put together the first ever Root Beer Olympics, an event focused on substance safety.
This mock, alcohol free house party was put on by students, for students and was focused on education and safety. The nursing students turned lawn games into education, modifying them to teach other students about substance laws, alcohol related statistics at UND and more. They set up a bar with mocktails and a taco in a bag buffet while music played in the background.
One game, lawn jenga, focused on statistics from UND. The nursing students believed knowing these statistics would be empowering for other students. For example, knowing 65 percent of UND students consumed four or fewer drinks last time they partied would help other students feel empowered to make the same safe choice. If almost one third  of their peers are alternating alcoholic and non alcoholic drinks, there's more social freedom to do the same.
"Binge drinking is a huge preventable concern," Jodi Ramberg, UND's substance abuse prevention coordinator, said.
The event definitely wasn't about cutting out alcohol entirely.
"We want people to know how to have fun with small amounts of alcohol…and how to have safe parties," Ramberg said.
For student Rachel Cox, enjoying life with no alcohol isn't hard. She has a group of friends who don't pressure anyone to drink and respect her choice not to.
"I love being the designated driver," Cox said.
She is willing to get up in the middle of the night to ensure her friends always have a safe ride home.
"I've never judged anyone for drinking; the unknown of being drunk is anxious for me," Cox said.
From a clinical standpoint, excessive alcohol consumption can have severe negative side effects. Nursing students Mandy Schirmers and Emily Makaruk listed liver problems, memory issues, increased risk of violence and date rape as issues with a large correlation to alcohol consumption.
"The risk of injury also increases,"  Schirmers said.
Schirmers and Makaruk have plenty of ideas for having fun without drinking.
"Campus events are a great way to meet people," Schirmers said.
They both recommend intramural sports, sledding and ice skating as other great activities to build friendships without drinking.
Mark and Sarah Williamson, a young couple who came out for the taco in a bag and lawn size beer pong, find it easy to lead a life with low alcohol consumption.
"We have game nights, read, go out for apps, go swimming, Sarah has Ladies' Night on Thursday," Williamson said.
The couple doesn't live completely alcohol free.
"Moderation makes life better," Williamson said.
The public health students haven't even graduated yet, but they are not waiting to make a difference in their community. They want to reduce the health risks seen in binge drinkers and help students find other ways to build community. Finding activities can be difficult, but there are options that don't compromise your health and safe ways to party when you want to.
Maddie Ardelean is an A&C writer for the Dakota Student. She can be reached at [email protected].