What's the point of Columbus Day?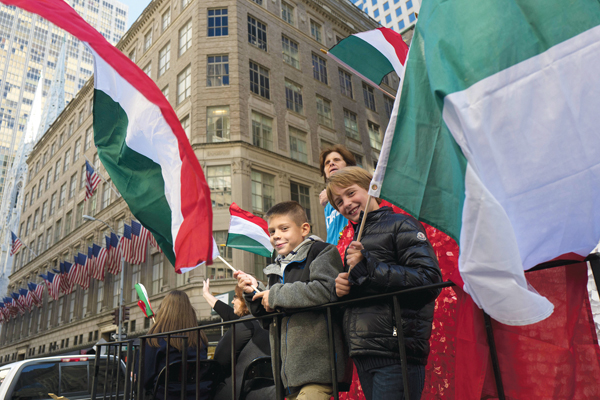 Columbus Day became a federal holiday in 1937 to commemorate his landing in the Americas on October 12, 1492. Columbus landed on various islands in the Bahamas and explored Central and South America. He never set foot on North America. In fact, Columbus was one of the last explorers of the Americas. Leif Eriksson landed on the North American continent 500 years before Columbus ever set sail. Columbus had little to no effect in settling what would become the United States.
There is no point in celebrating Columbus Day. All it has become for our society is a potential day off work or school and a day for stores to promote their products by offering good deals and sales. Columbus offers no cultural enhancement to our society and should no longer be observed. There are currently movements to change Columbus Day to Indigenous Peoples Day. Austin, Salt Lake City, Los Angeles and Seattle are just a few who have made this change.
A large part of the debate to change Columbus Day to Indigenous Peoples Day is Columbus' actions towards the native peoples of the areas he explored. Columbus, unfortunately, was truly a man of his time and viewed anyone who wasn't a white Christian as lower than himself. Columbus was not the only person to feel or act this way. About 20 years after Columbus, Hernàn Cortès, a Spanish conquistador and explorer, ravaged Mexico, destroying the Aztec Nation in the name of New Spain and God.
There is no dispute that Columbus treated the indigenous people terribly, bringing about slavery and starvation. However, this should not be the driving argument to change Columbus Day. After all, we celebrate Presidents Day which was originally established to commemorate President Washington. President Washington, along with at least 11 other presidents, owned slaves and contributed to the oppression and maltreatment of African Americans. Yet, we still celebrate Presidents Day, and view the Founding Fathers as saints. It's contradictory to say we should do away with Columbus Day because of the injustice done to the indigenous people, when we still celebrate Presidents Day.
Columbus Day no longer brings any cultural value to our society. One can argue that it never brought any cultural value to our society because Columbus had no hand in settling what would become the United States. In place of Columbus Day, Indigenous Peoples Day should be celebrated. Celebrating Indigenous Peoples Day would give our society the opportunity to learn and celebrate Native Americans like never before.
A part of my childhood was spent living in Alaska. The state of Alaska greatly celebrates Native Alaskan tribes. It was mandatory in our school district to have a field trip once a year to what was commonly known as "The Alaska Room." This was a place for elementary school children to come and learn about some of the Native Alaskan tribes and their customs.
In high school, it is mandatory for students to take an Alaskan History course. This course covered some history of the Native Alaskans. Native Alaskan culture and history is highly celebrated and Alaska should be used as an example for other states to celebrate their local Native American tribes. Adopting Indigenous Peoples Day would be a fantastic start to celebrating a wonderful culture.
North Dakota is home to several Native American tribes, such as the Mandan, Hidatsa, Arikara, Yankonia, Sisseton, Wahpeton, Hunkpapa, Dakotah, Lakotah, Pembina Chippewa, Cree and Metis, just to name a few.
These peoples should be celebrated, starting with the adoption of Indigenous Peoples Day. But, that should just be the start. Native American history should be taught in schools; their holidays should be observed and their languages should be learned. Respect for Indigenous Peoples is long overdue, and the start of the repayment should be with the adoption of Indigenous Peoples Day.
Aimee Coons is an opinion writerfor Dakota Student.She can be reached at [email protected]